Posts tagged 'American Indian'
Rockaway Beach, Oregon in 1922-1923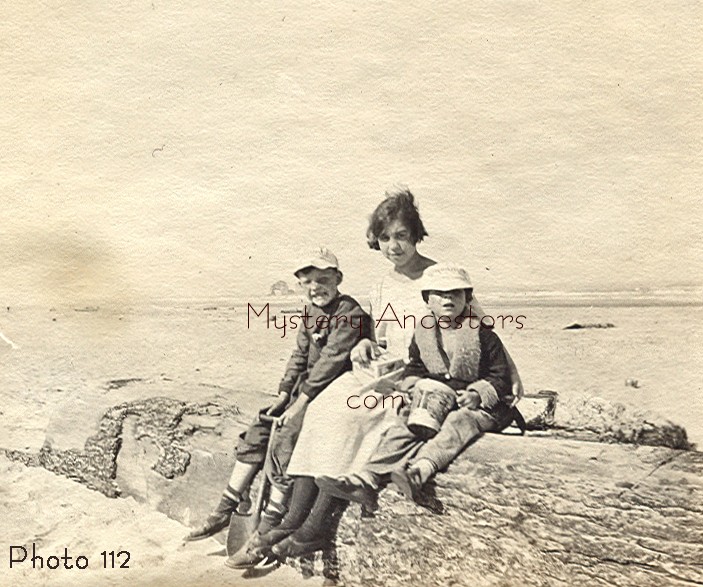 This photo was taken at Rockaway Beach, Oregon in 1922 – 1923.   Although the kids in this picture were included in grandma Haight's box of pictures, they look nothing like the Haights I know.  There are quite a few pictures of them with my mother and grandmother.   I recently discovered that my Samuel Haight ancestor being married to Rebecca Fowler connects the Haight family to the North Eastern American Indians of the Montauk Tribe.  So far the connection is not direct, but round-about.  Brefly, the connection starts back with:
Henry Fowler 1633 – 1688 & Rebecca Newell 1637 – 1730.
It branches off to  William Fowler b. 1660 & Elizabeth Mary Thoren b. 1669.
Joseph Fowler b 1685 & Phebe Hunt b. 1687
James Fowler, b. 1700 & Elizabeth Pharoah b.1706.  James was born in Montauk, New York.
Amson Occom & Mary Fowler
The other branch from Henry Fowler and Rebecca Newell starts with Henry Fowler b. 1658 – 1733 & Abigail Hoyt 1658 – 1730 leading to my Haight family tree.  I do believe there are other American Indian connections in my family, one being the sir name of Dick.   It is my hope someone will be able to identify the people in the pictures here and possibly connect to my Haight family tree.    Deanna
*
18 Mar 2011