Structures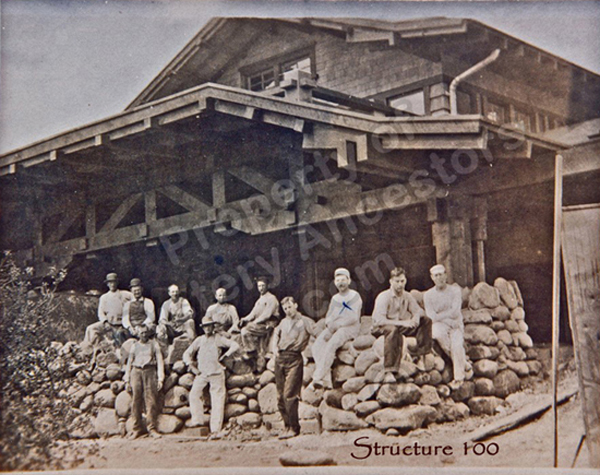 My mother told me this building was built as a result of the big depression to give people work.  It is located somewhere in or near Portland Oregon.  The person with the X is James Ransom Haight, born in 1874
_______________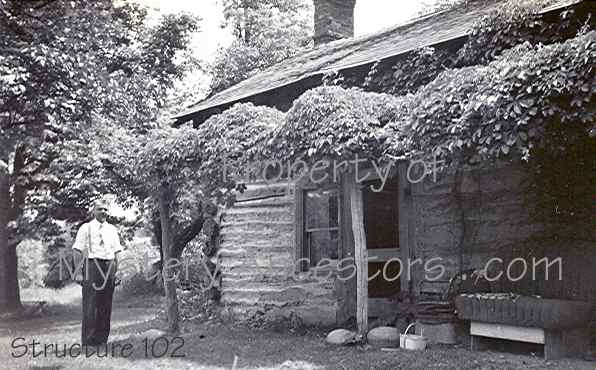 The photo Dated July 9, 1938 taken by an unknown person and sent to Maude Haight b. 1878 NY.  The log cabin built by George Crane.  He was born 1811 in Canandigua, NY.  I"m told it was the first school house in the area and is now a museum.   I would very much like to know more about this cabin and George Crane.  My mother says George is the source of the Ickabod Crane fable.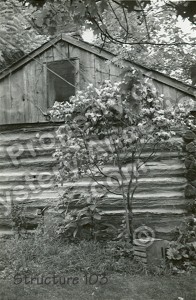 July 9, 1938 – somewhere in New York state
End view of cabin built by George Crane.  The chimney used to stand against this side.  Would sure like to know who took these pictures.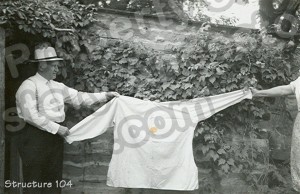 July 9, 1938  –  Items in the museum;  Shirt worn by George Crane, builder of the log cabin/school house/museum. There is also a picture of George in between two other men.   Would like to know where in New York this cabin is located.  I understand George was the teacher and the cabin, now museum is filled with items of the Crane family.  Does anyone know who is holding the shirt?   Picture was sent to Maude Haight, so could be a Haight family member.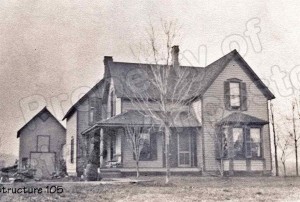 It is possible this was the home of Charles Haight and Kathryn Layton.
It may be located in Canaseragua, NY.  Can anyone shed some light on this house and it's occupants?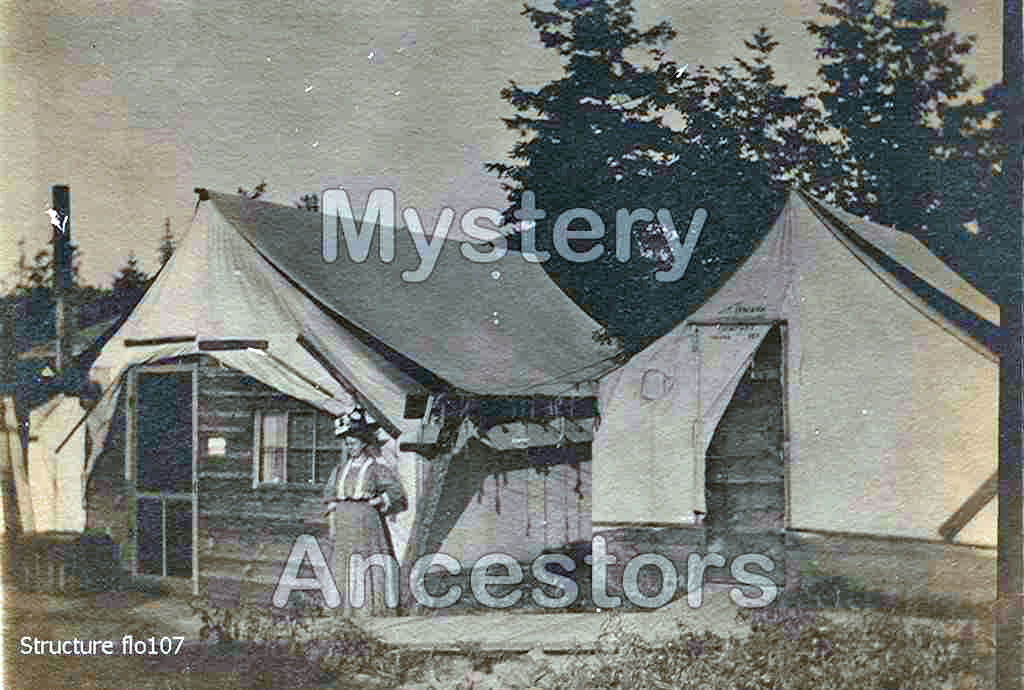 Does anyone know where this is?  Who this is?  There is nothing on the back.  Photo was found in a Florence Oregon antique shop.
_______________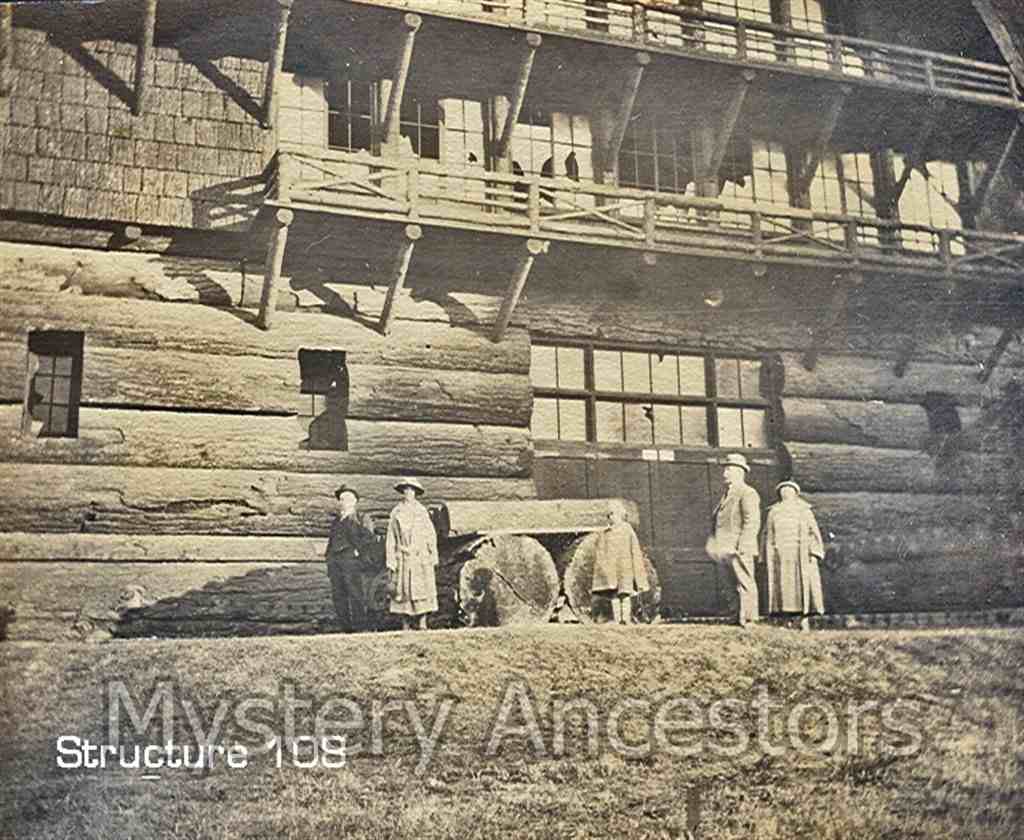 The couple on the left of the picture is James Ransom Haight and Maud Haight.  Does anyone have the names of the little girl and the couple on the right?   What about the building.  Looks too big to be a house.  Since the Haights migrated to Oregon in 1900, the building is probably in Oregon.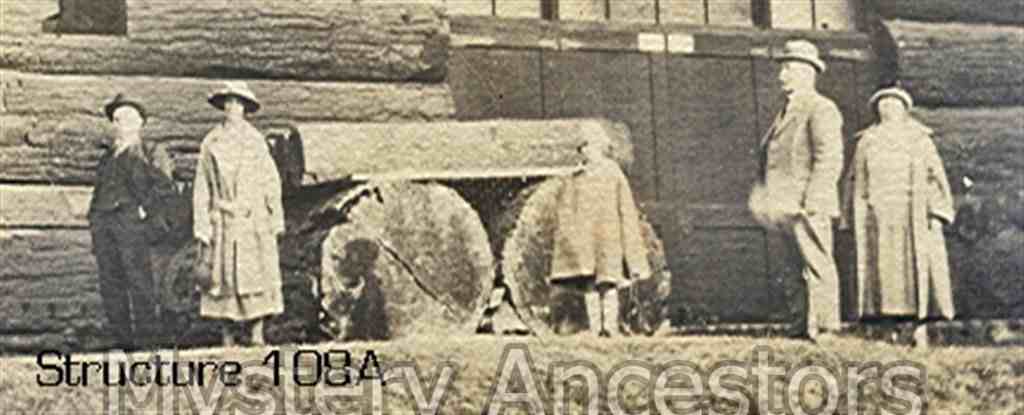 *