Mystery Photos Submitted by Roy Clemet Jr.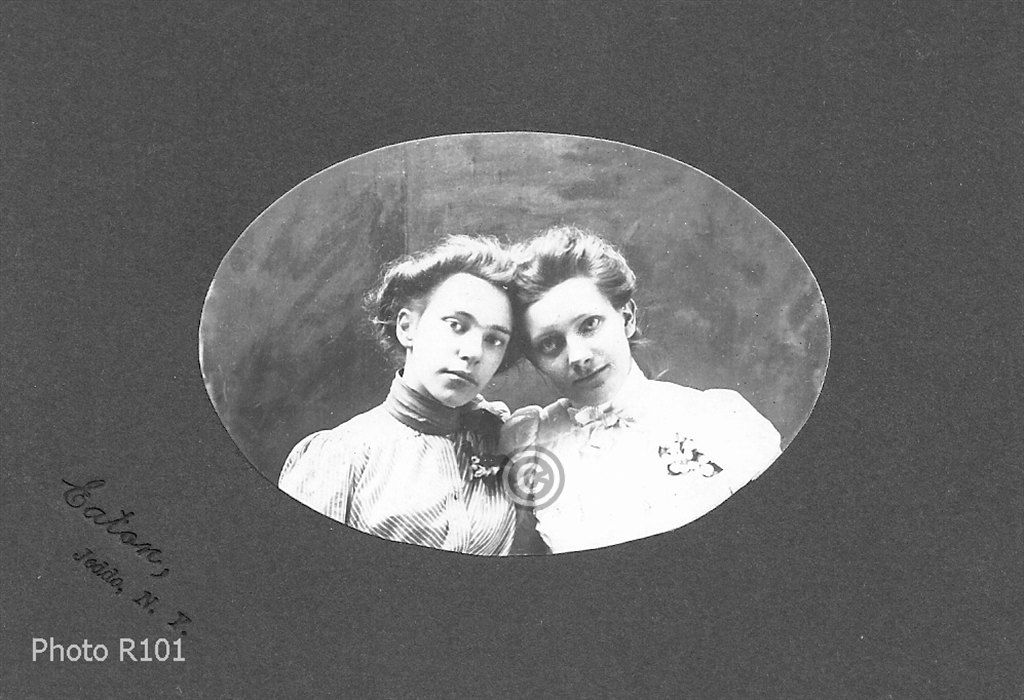 Help us solve the mystery of these lovely photos of beautiful people found in the trash in Saginaw, Michigan.  They are now in the possession of Roy Clement Jr.  His photos are marked with an 'R' preceding the photo number.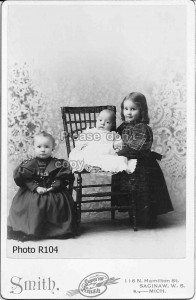 ca.1900.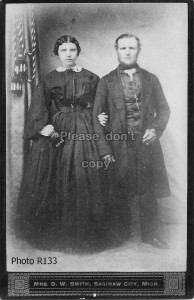 Cabinet card ca. 1877
We are fortunate to have the woman in this pictured identified as Mrs D. W. Smith, Saginaw City, Mich.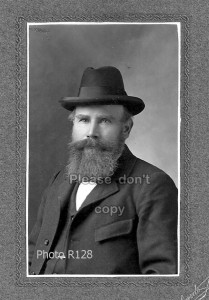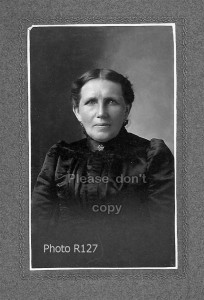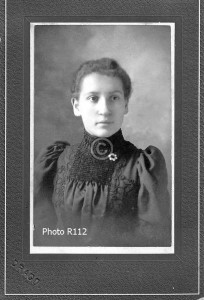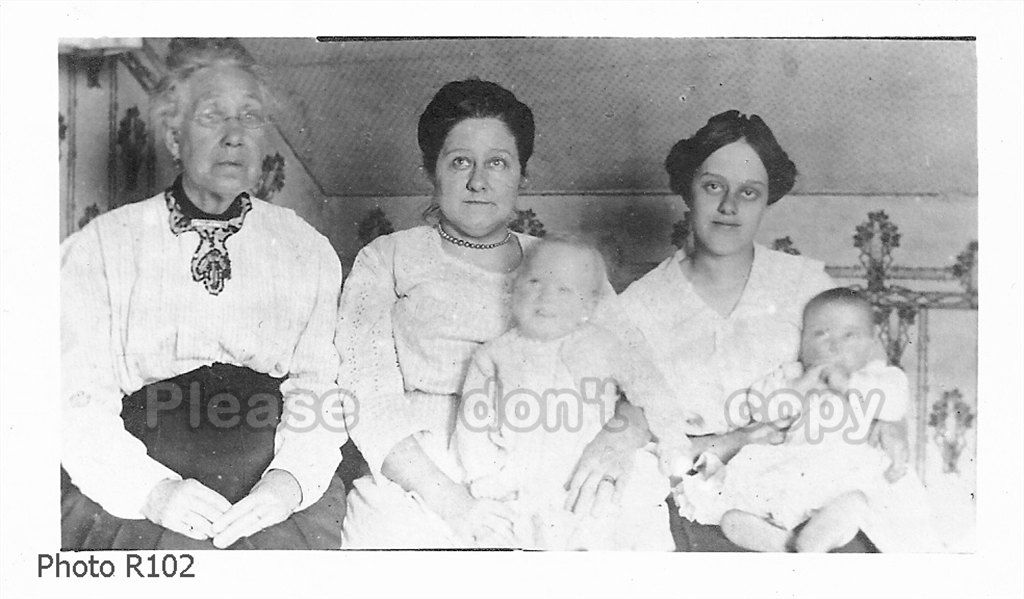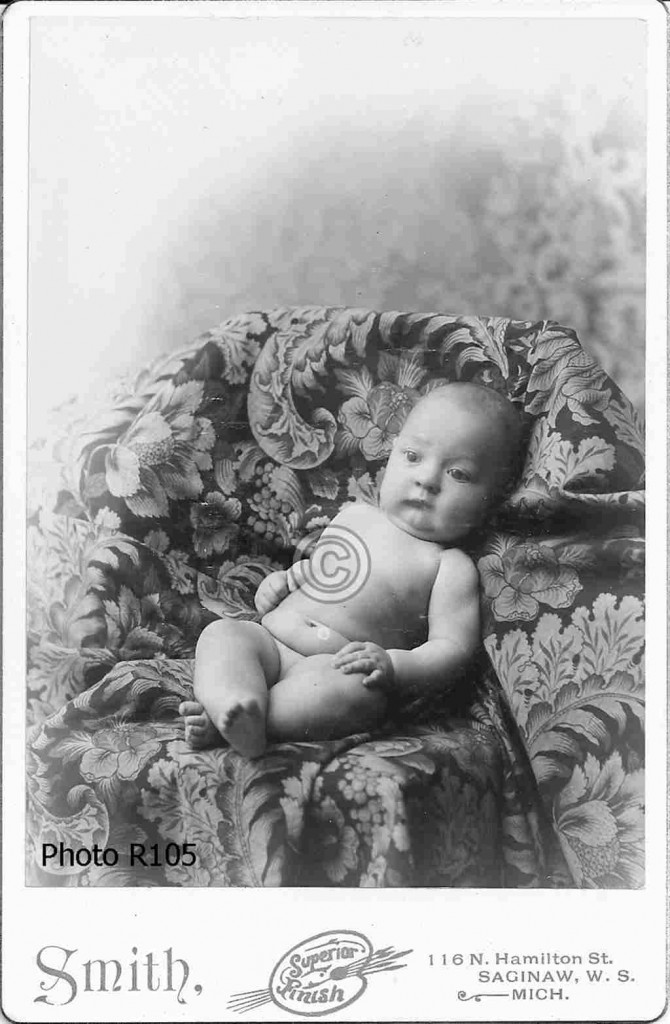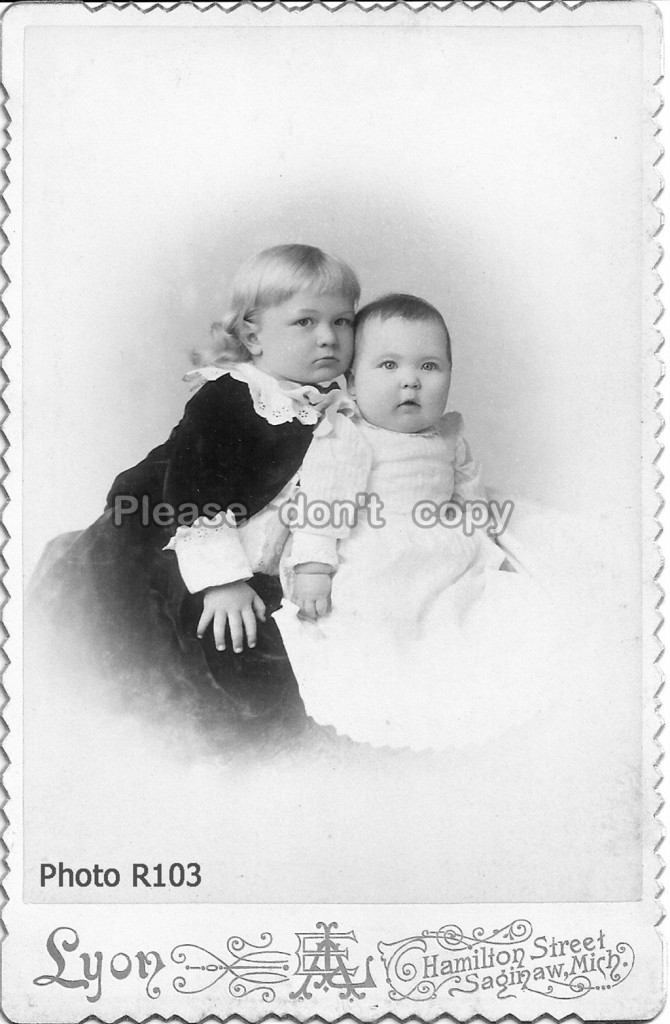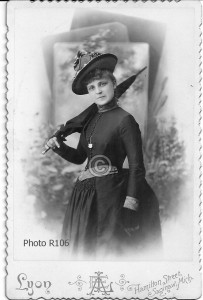 This is an interesting card with scalloped edges.  I'm thinking with the bustle style of dress, the date may be around 1900.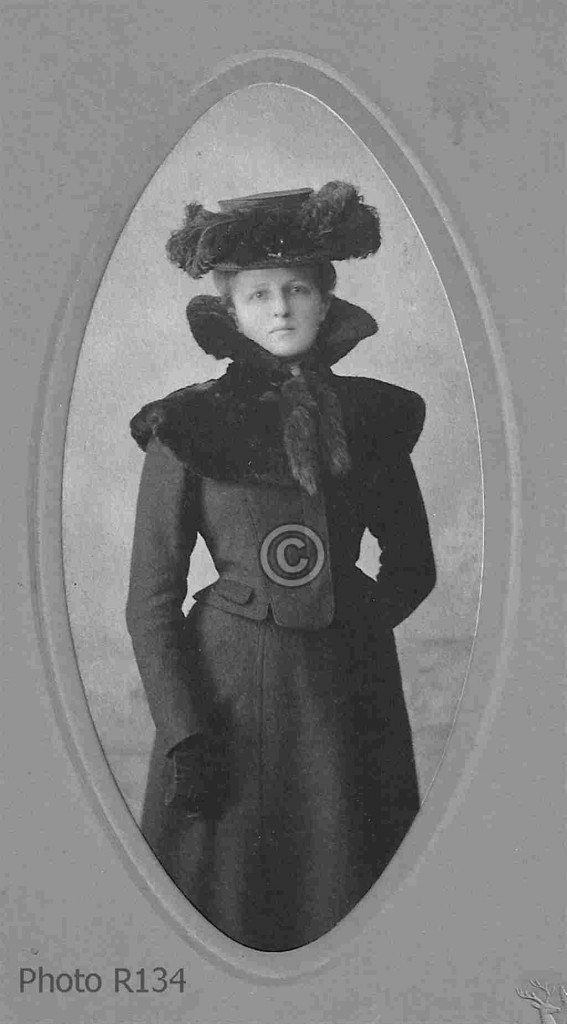 This highly attractive lady is Matilda Johanna Frederika.  Nick name Tilly.  Now take a look at the picture above and the one below.  Are the same people or maybe related?
Related?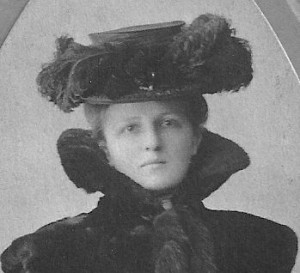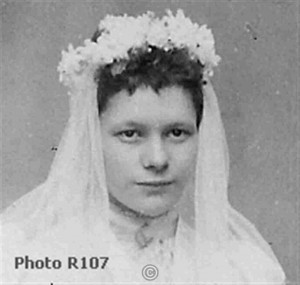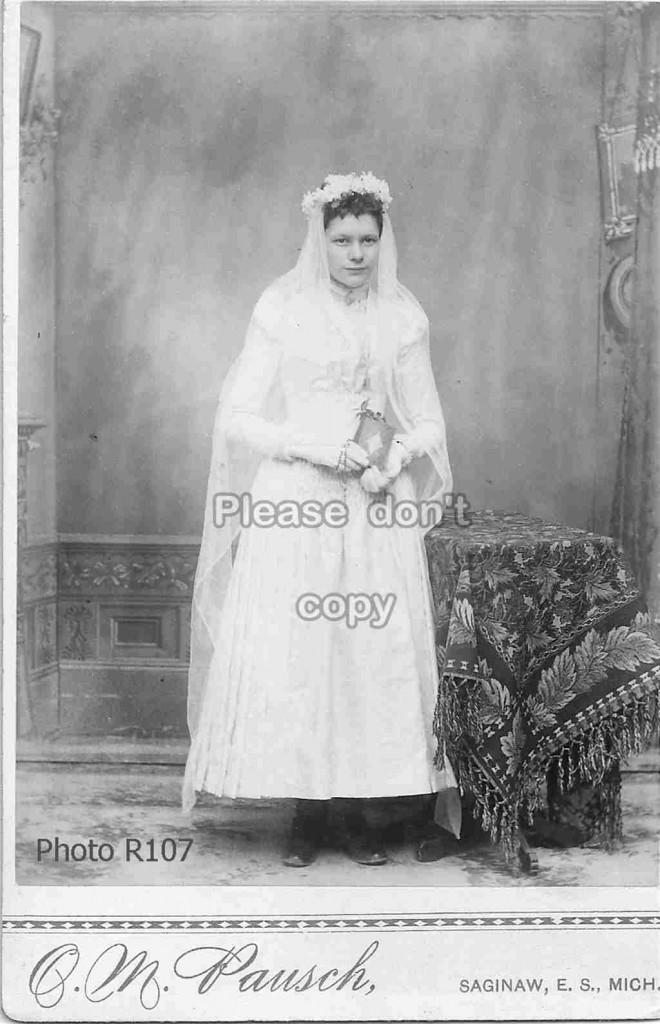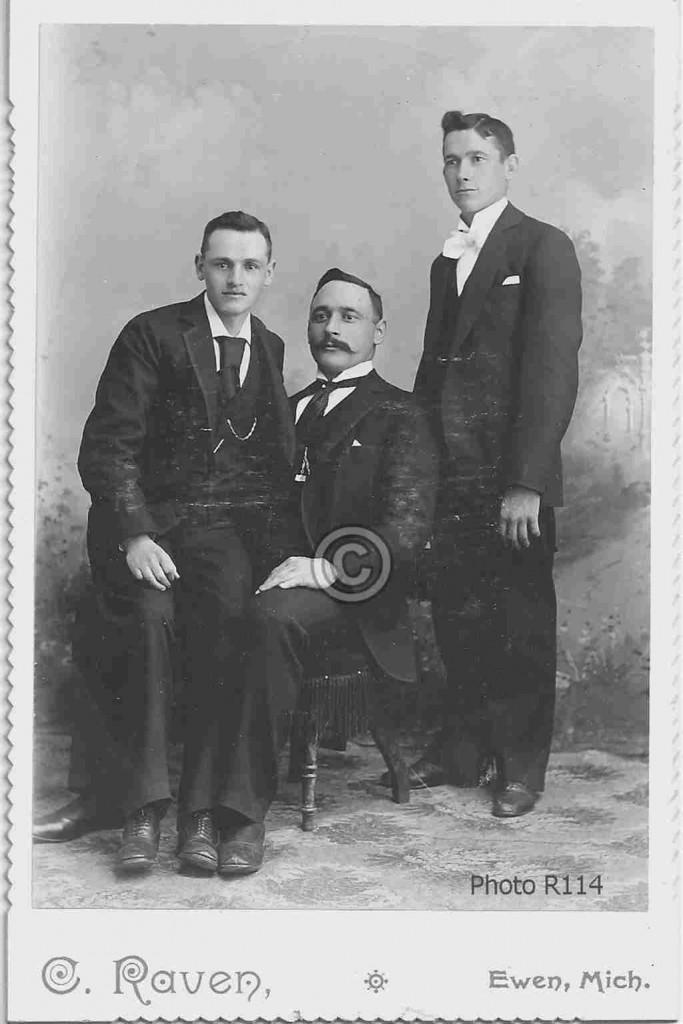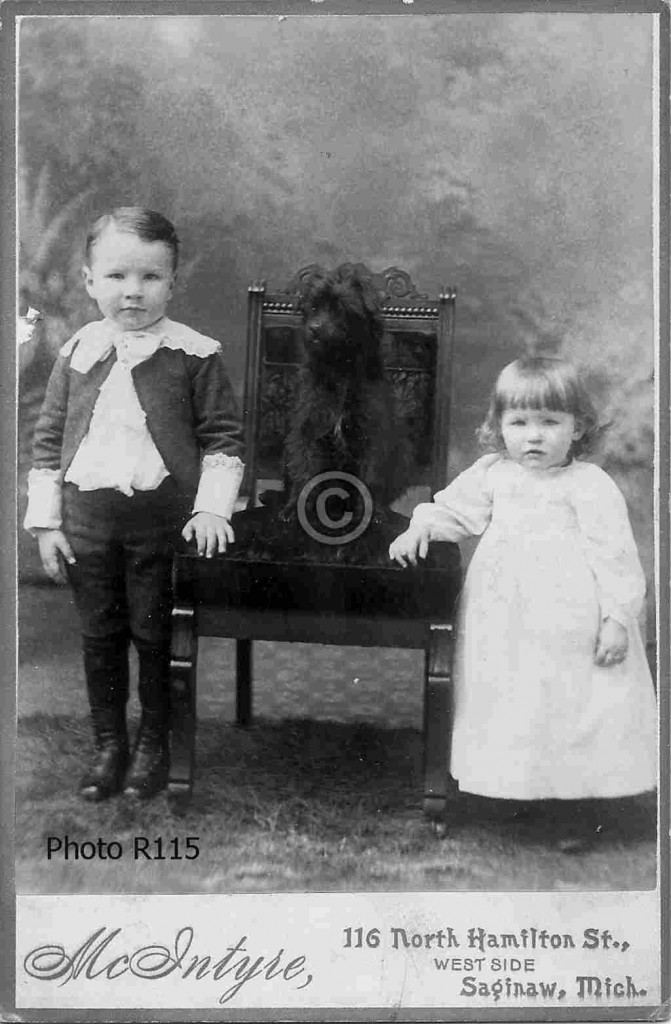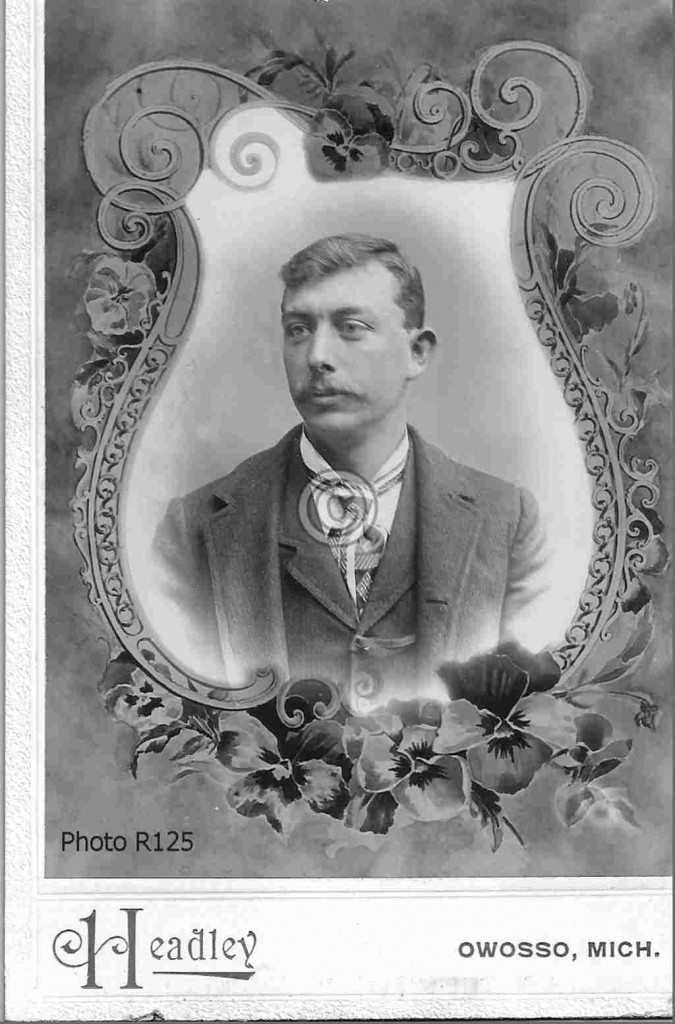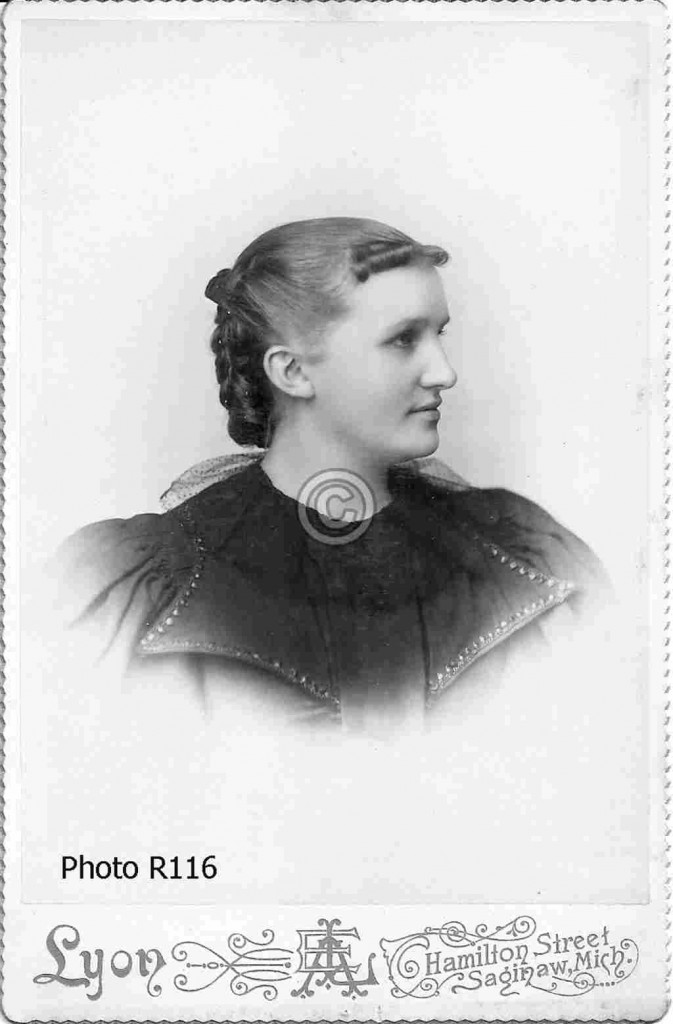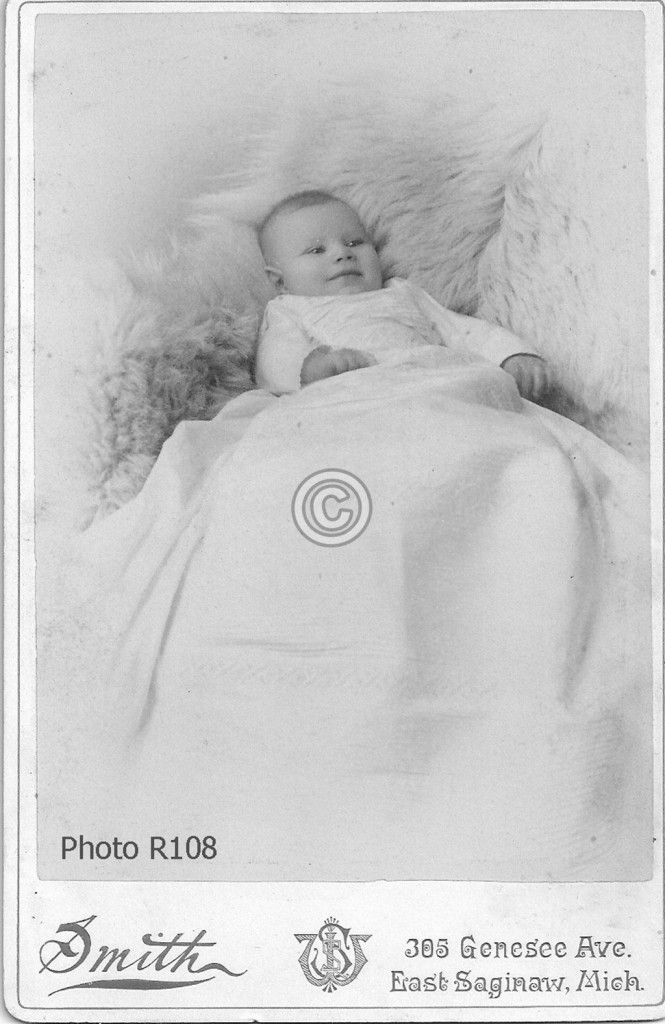 Dare I guess this darling baby is a little boy?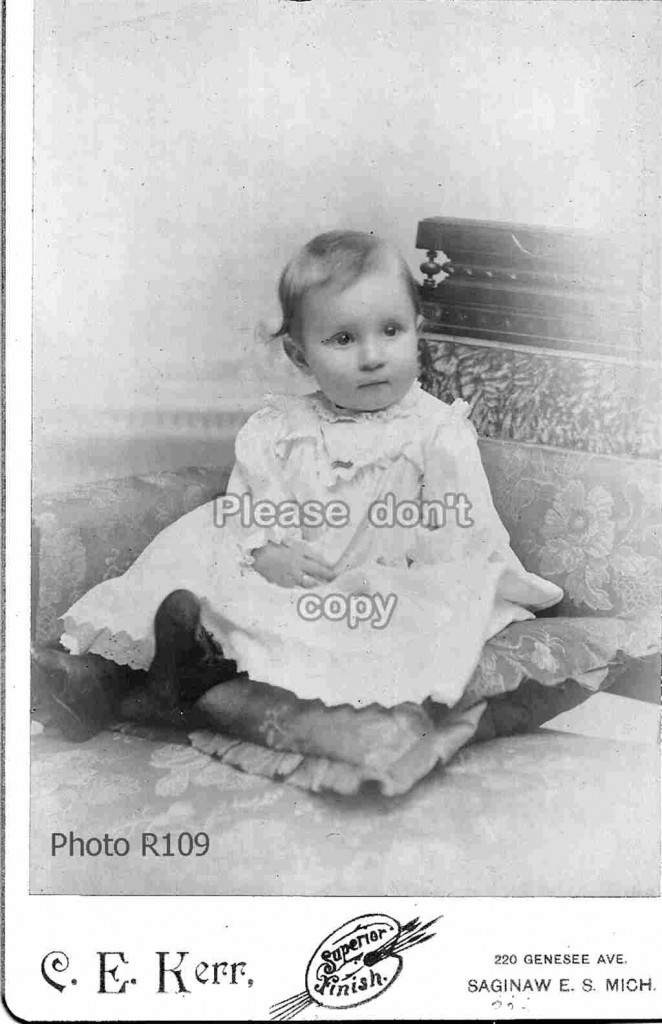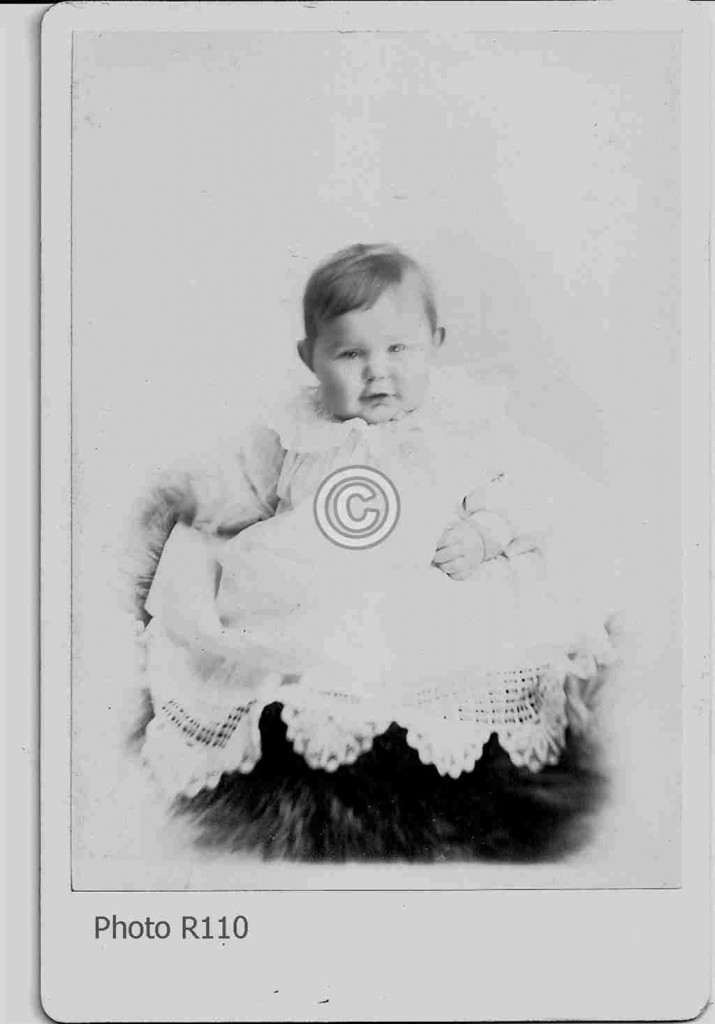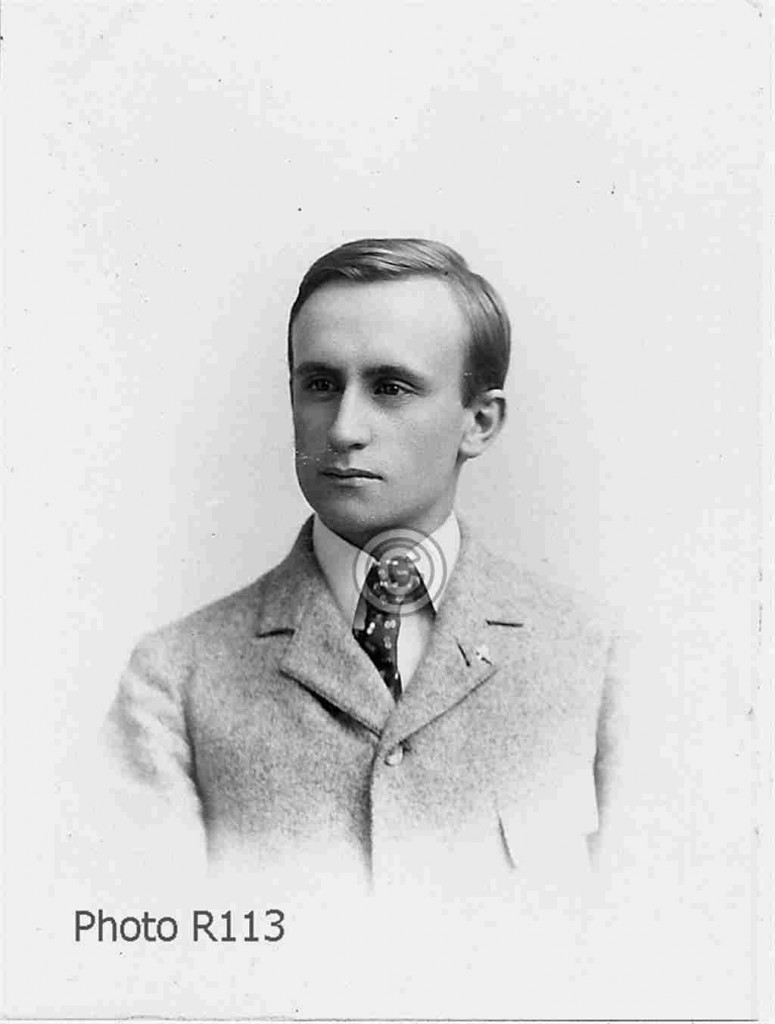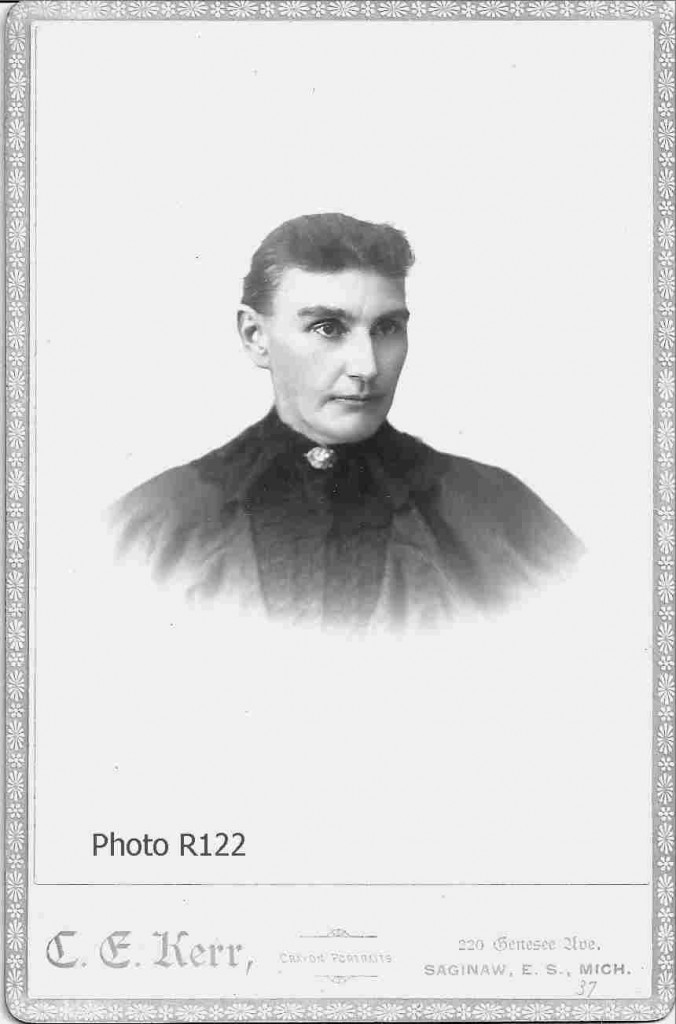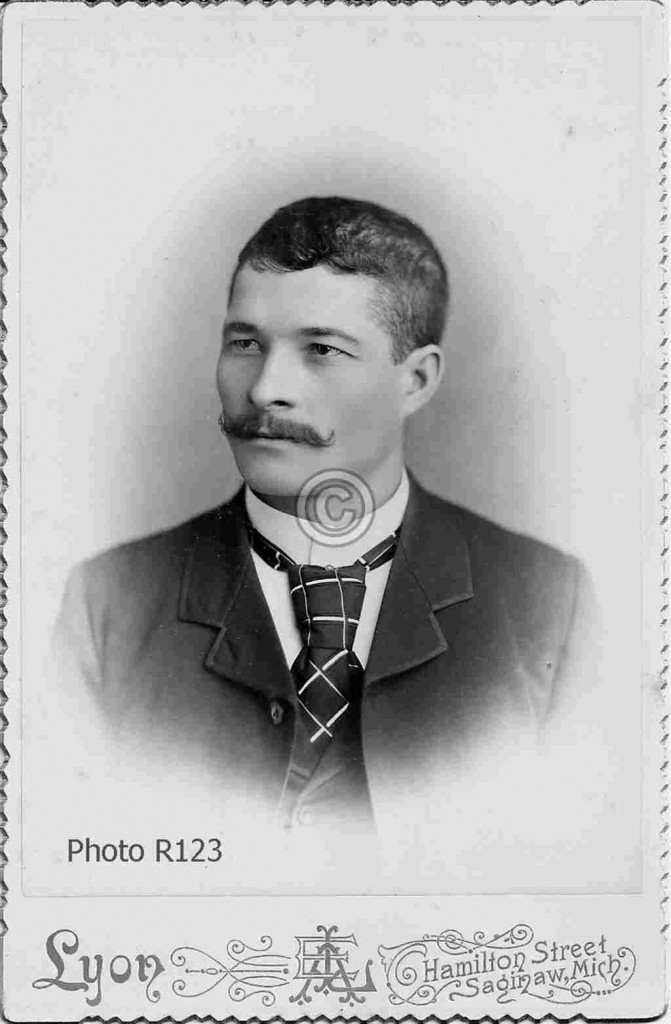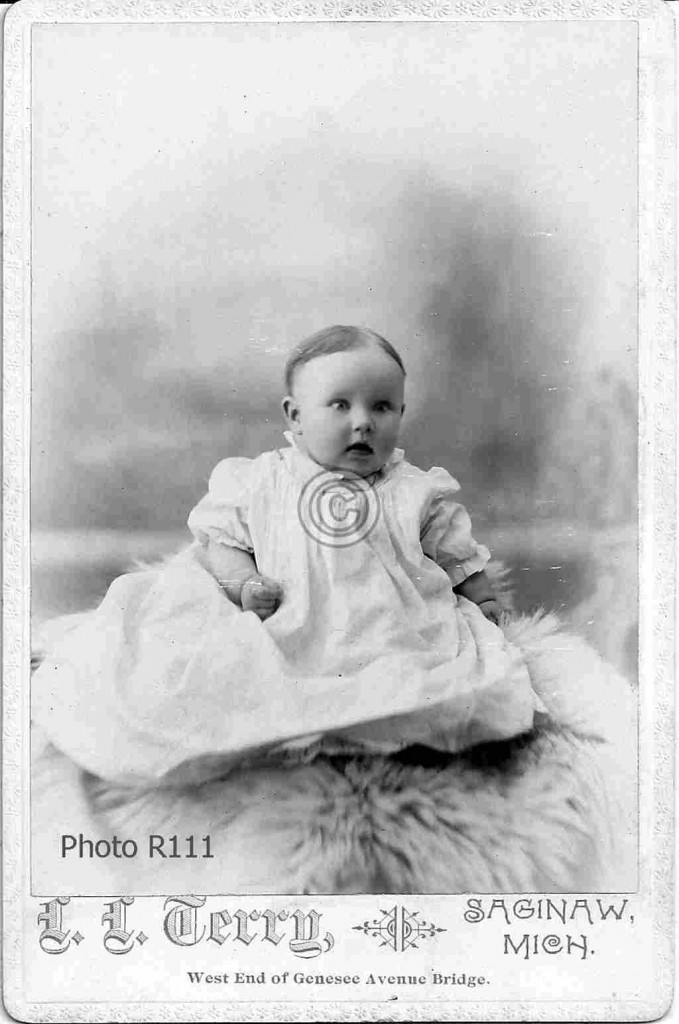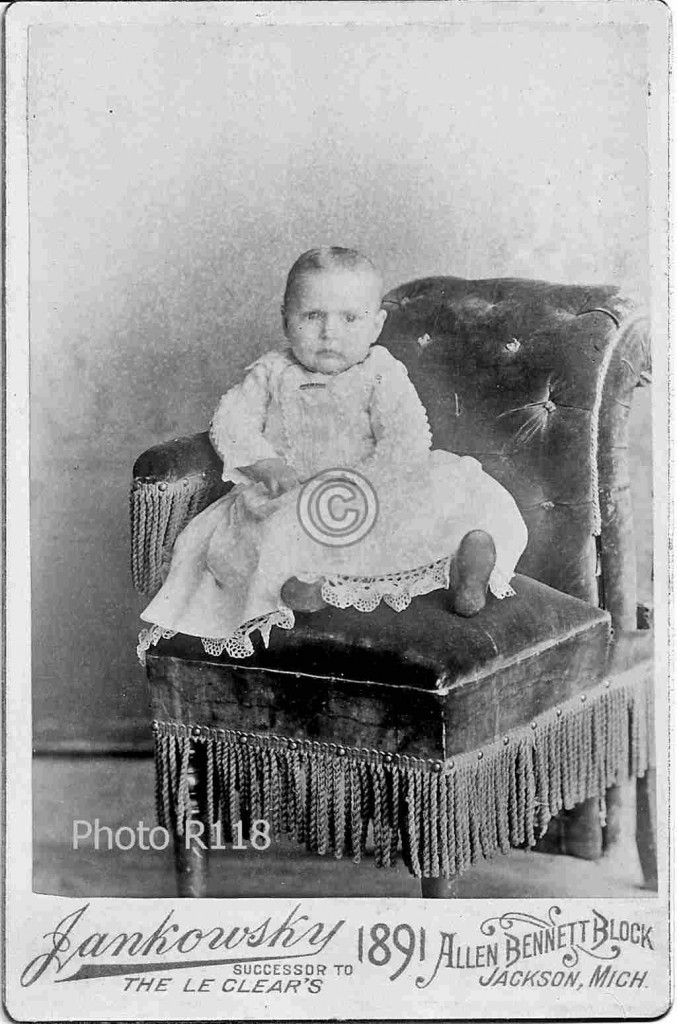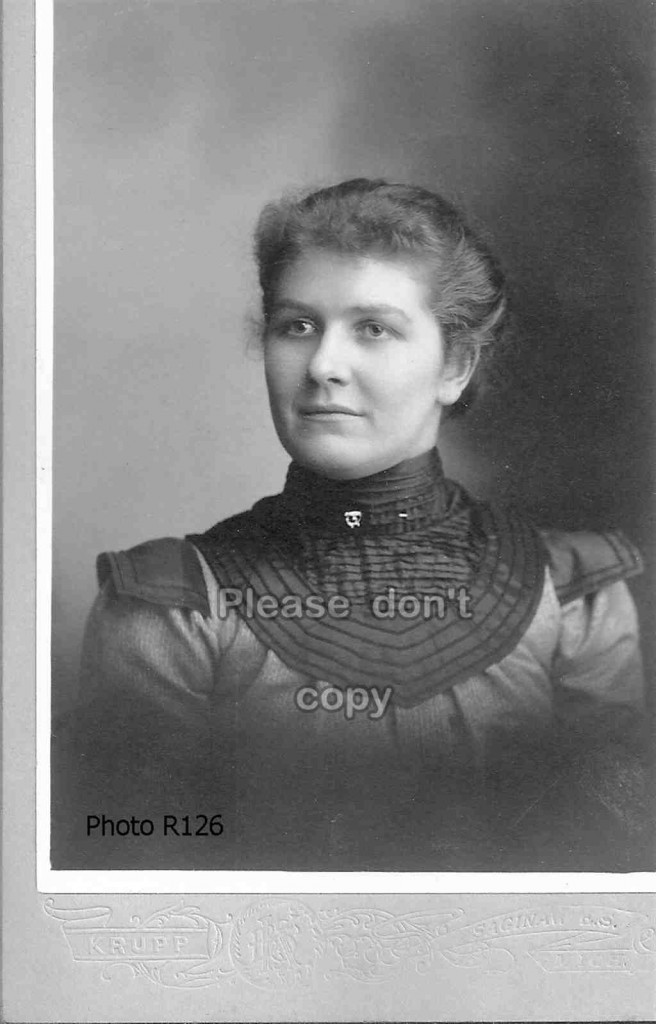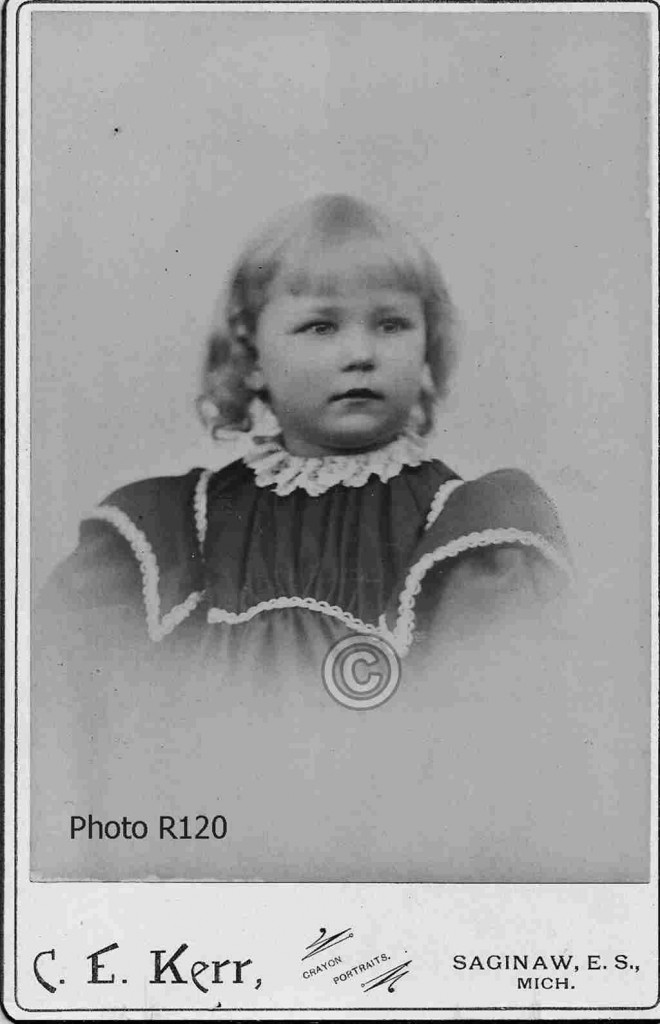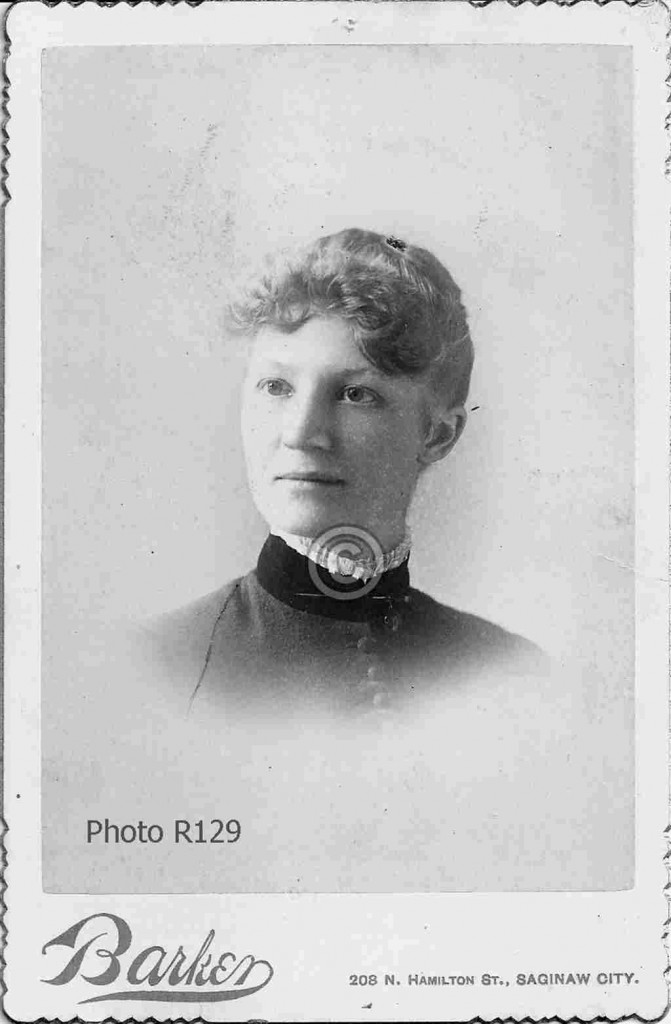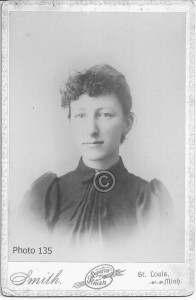 Lillie Arnold is written on the back of  picture 135.  The contributor, Roy purchased the picture from a Debra Clifford who found it in Oneida County NY.  Roy says there are a lot of Arnold's around Saginaw City, Saginaw County, Michigan.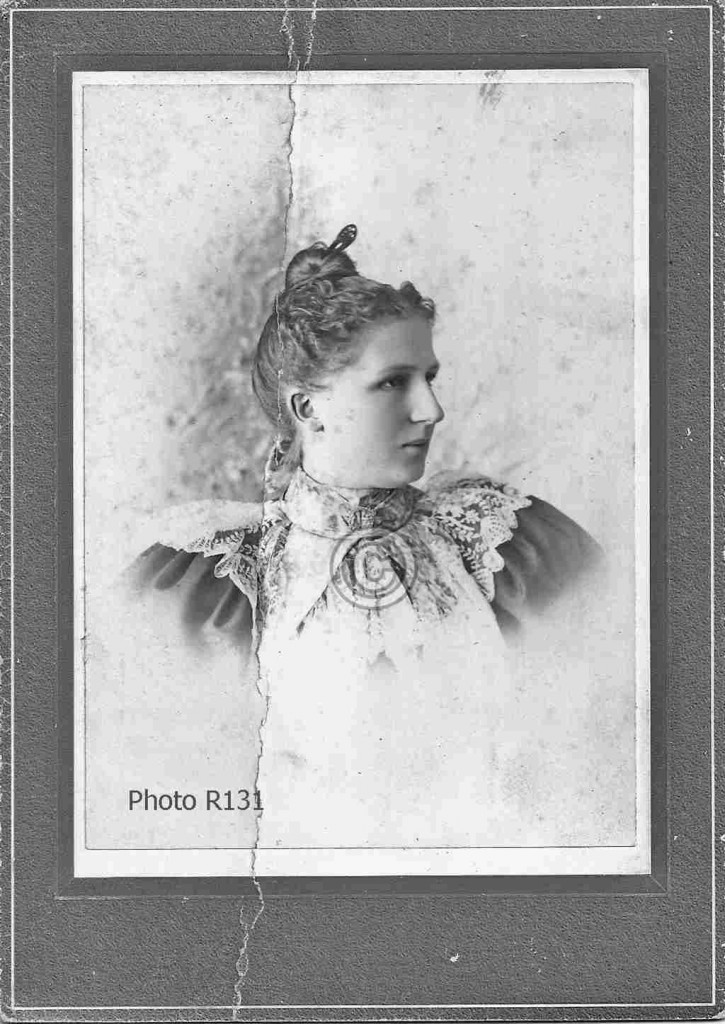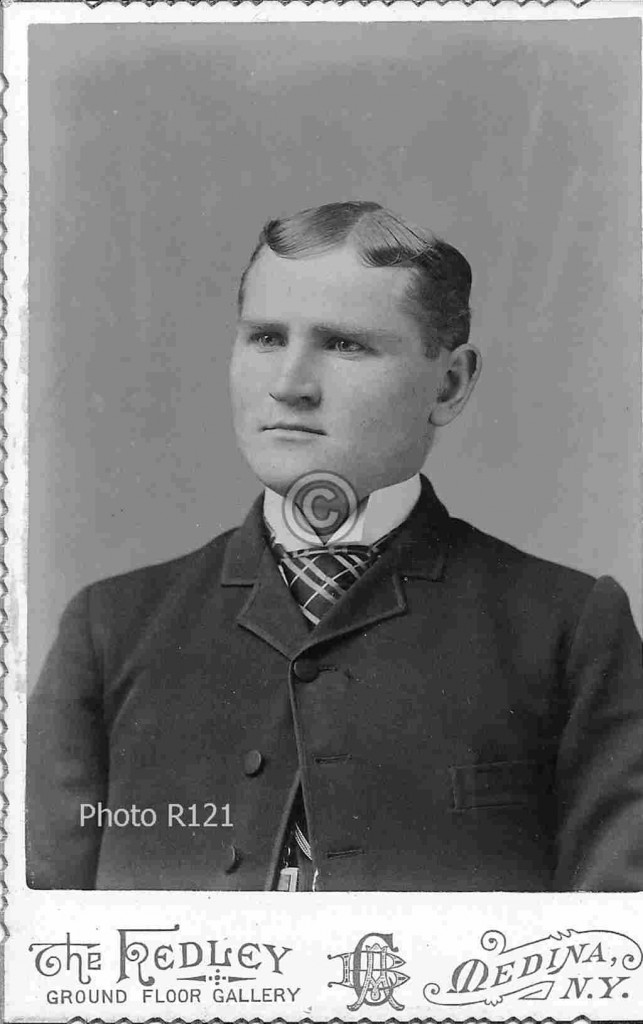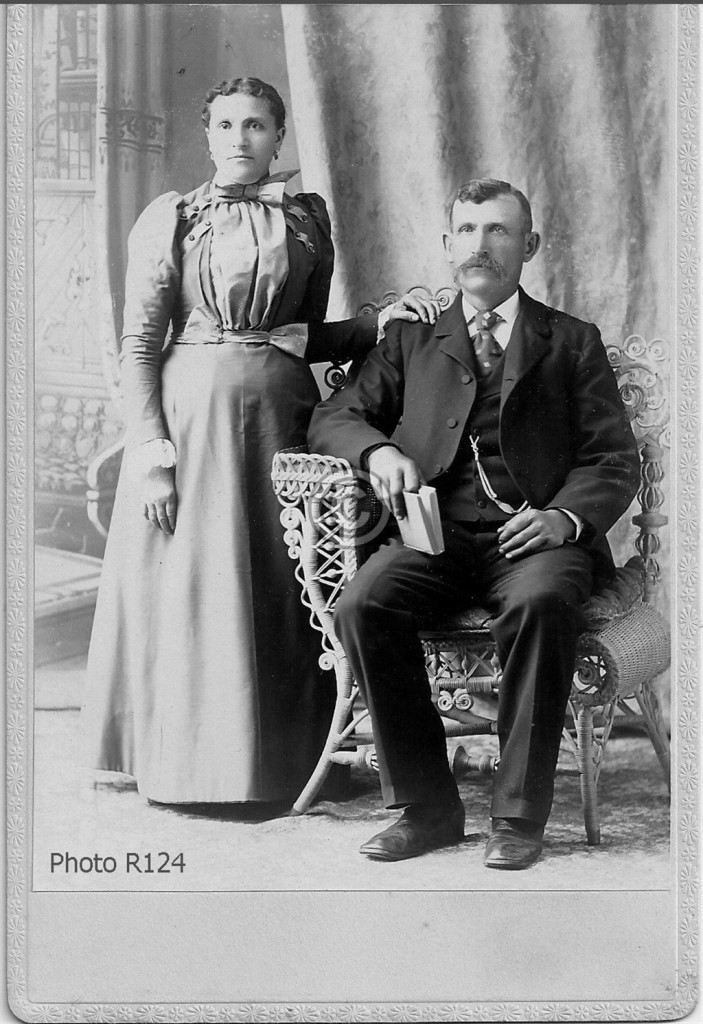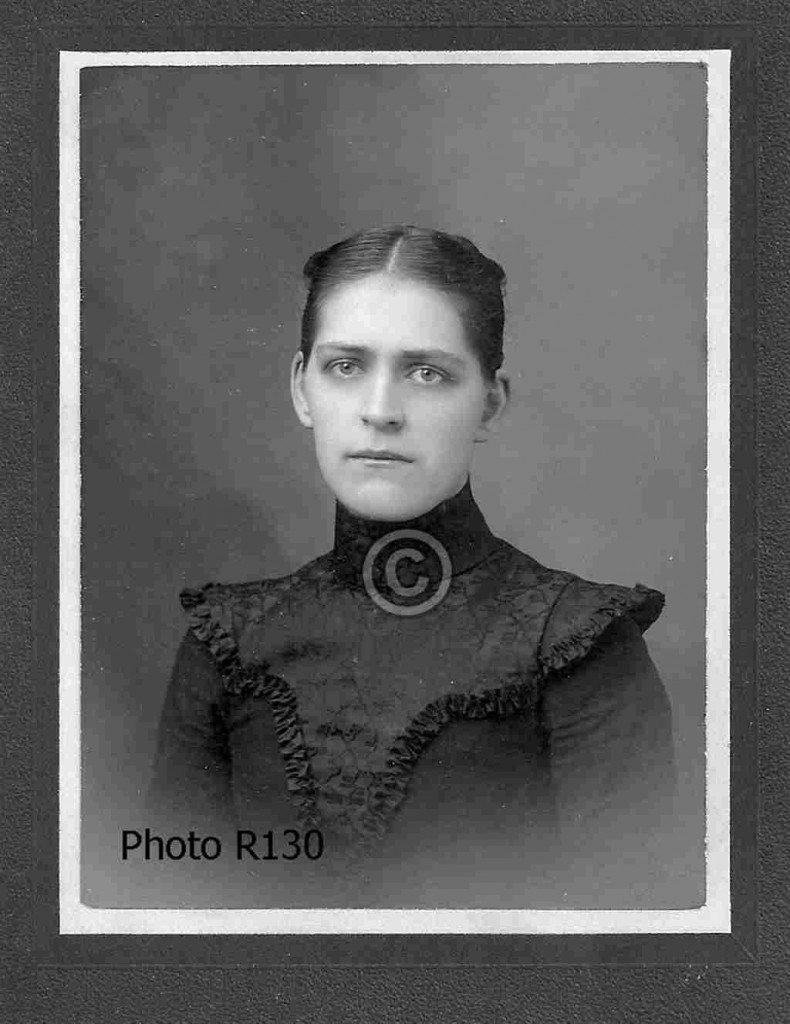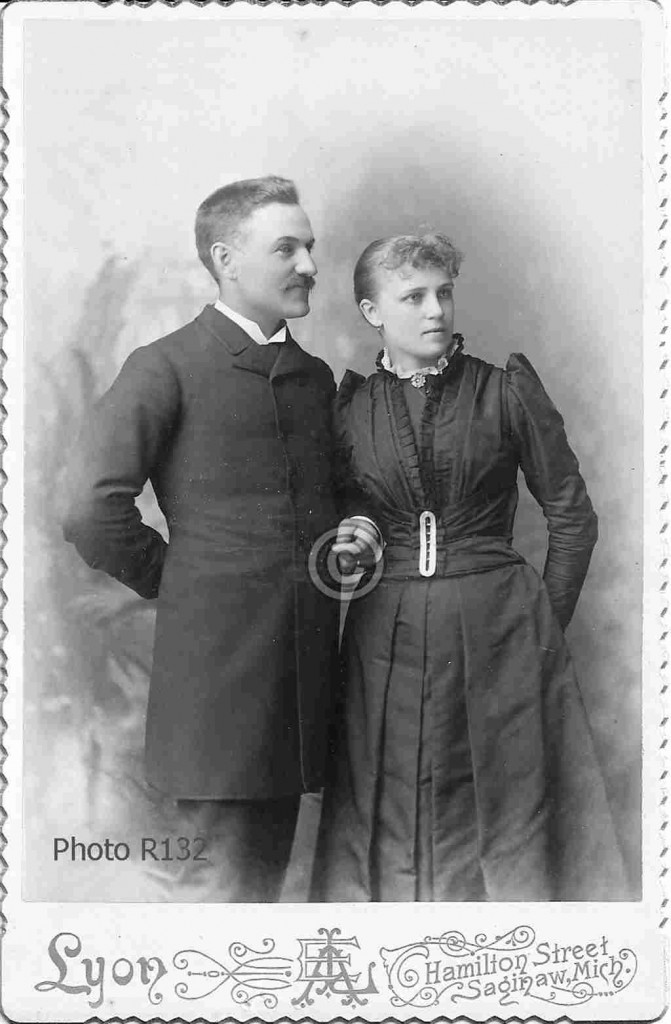 The woman's hair appears to be styled in the fashion of the late 1800's.