General Society of Mayflower Descendants, Inland Empire Colony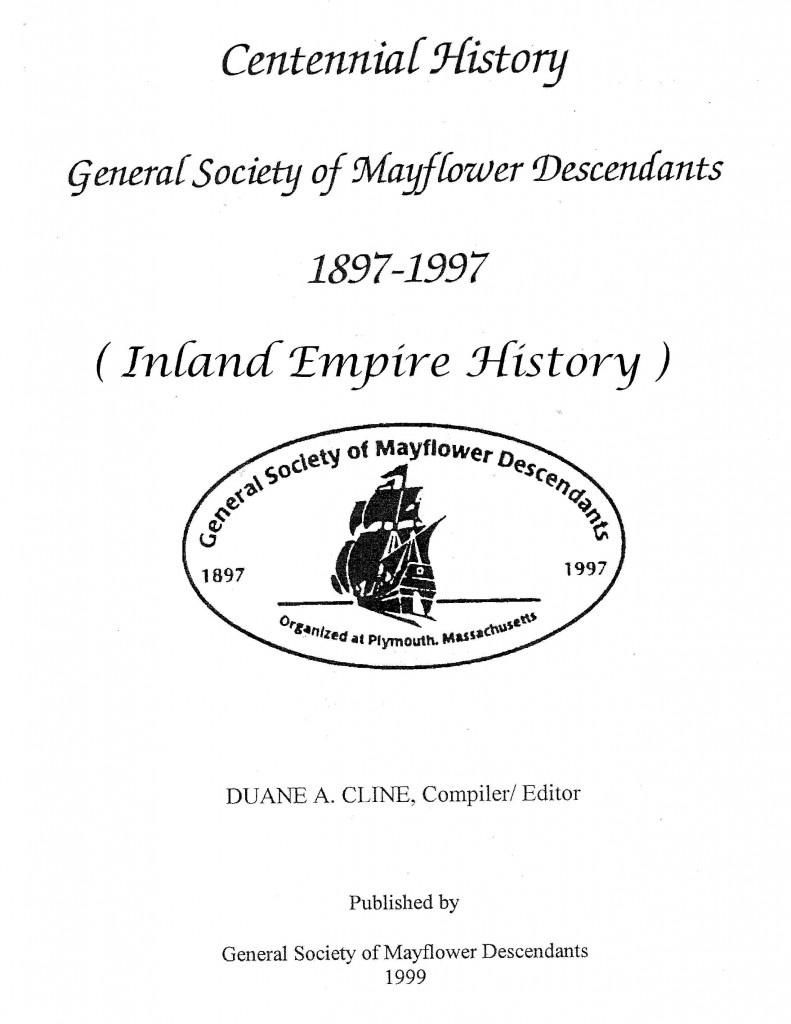 The Inland Empire colony f the Society of Mayflower Descendants in the State of California was chartered June 15, 1974.
It covers the approximate area of Riverside and San Bernandino counties.  This is a combined area of 27,278 square miles; larger than the area covered by the States of Massachusetts, Connecticut, Rhode Island, New Hampshire and about one half of Vermont combined.
The Colony owes its existence to the efforts of Mrs. Raymond W. (Phyllis Plummer) Kettler, a descendant of John Alden.  In 1972, Mrs Kettler returned to Riverside with her husband from Albany, New York, becuse he had to take early retirement for health reasons.  Mrs Kettler had belonged to the Society in New York.  She contacted the California State Office and asked about a Colony in the Riverside area.  The State Society Governor at the time was Mr. Pl Glenn Smith.
His response to Mrs Kettler was, "There is no colony in that area.  You start one."  He sent her a list of State Members living in the area.  Ethel Trosky and Myriam Landen had also expressed an interest in a new Colony.  The three started telephoning others.  Governor Smith was unusually helpful and iterested.  He lived in San Gabriel and made the trip to Riverside (at least fifty miles) to help the group.  Helen Bruner was retired head librarian of the Sutro Library and was a tremendous asset.  Roger White was also part of the first group and Phyllis refers to him as a "guiding light and strong motivator."  There were enough members to apply for a Charter.
The first meeting was held at the home of Phyllis Kettler; Governor P. Glenn Smith presented the Charter; Roger White presented the Colony Flag; and Phyllis Kettler purchased a Governor's medallion.  Later Lena Perl Clark presented the Colony with large ceramic dolls – a Pilgrim boy and a Pilgrim girl.  Phyllis was gracious enough to invite the colony to her home again in 1994, 1995 and 1996.  She passed away in 1993.
Source: Mrs Clarence (Dorthy Wortman) Goodbaudy, Mrs Raymond W. (Phillis Plummer) Kettler.
Whitaker Mystery Ancestors 
The Whitaker family pictures are the property of Rick Clark.  His Mayflower Ancestors include Pilgrims Edward Doty and Francis Cooke.    Other possible sir names include; White, Coburn, Brumsey, Freeman, Bussard and Ethridge.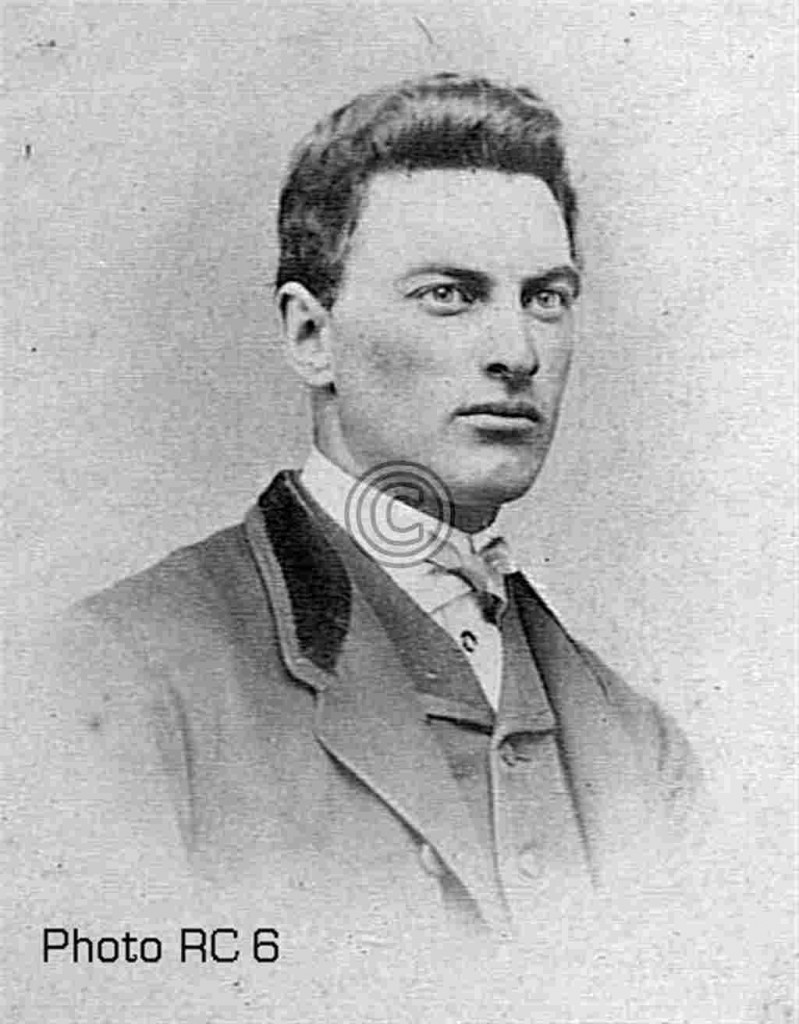 Clark and King Photographers.
Deanna's Haight Family  
This couple was found in a box belonging to my Haight connection to the Mayflower.   Sir names this family include Carpenter who is connected to Snow, Rudd and others.   I'm thinking this picture was probably taken around the Civil War Ara.  The Haight collection was the start of this website which may be found under 'Haight Family Mystery Ancestors'.
Mayflower Story part 3 of 3