Military Photos WWII
These pictures were found in Florence Oregon.  I'm guessing they are from World War II.

Stamped on the back is, 'Red Cross 906 Fallon, Oakland 7, Cal. A second stamp reads, 'Commercial Studios Photographers Oct 21 1952 1116 Franklin St. GL. 1-9717 Oakland California.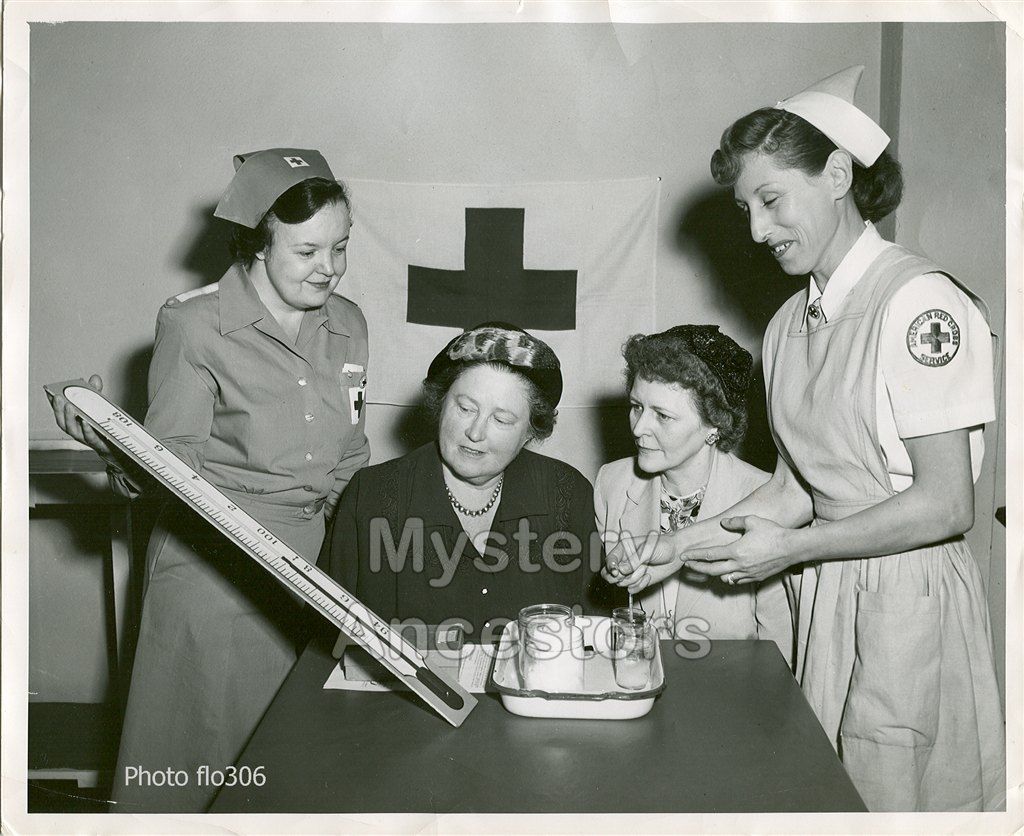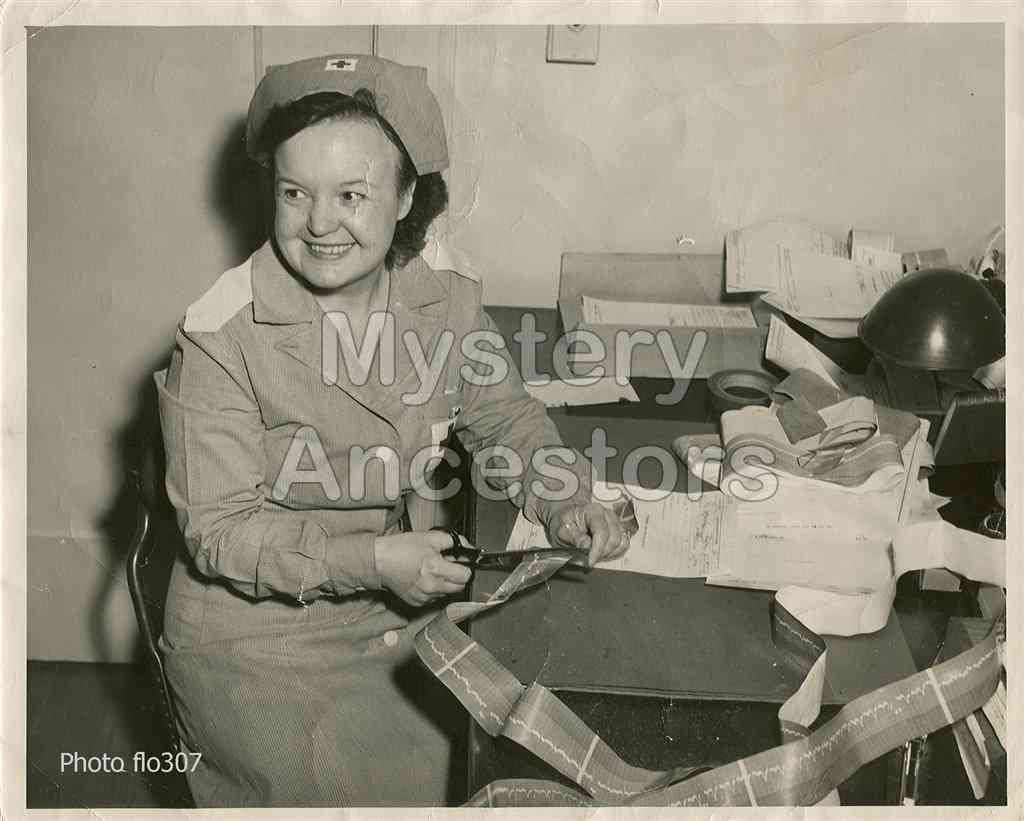 Back of photo reads, 'Mercial Studios Photographers; 2 1950; N. Klin St. GL. 1-9717; D California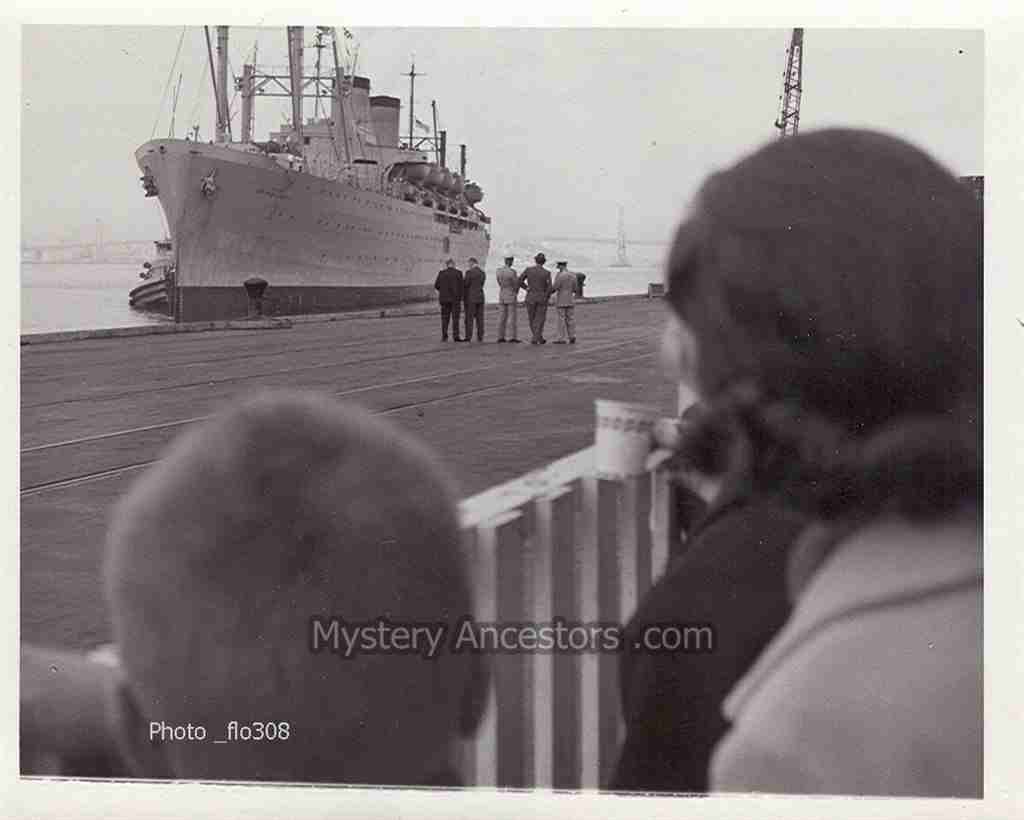 You may find identified Civil War and other military photos at the First NewYork Dragoons
*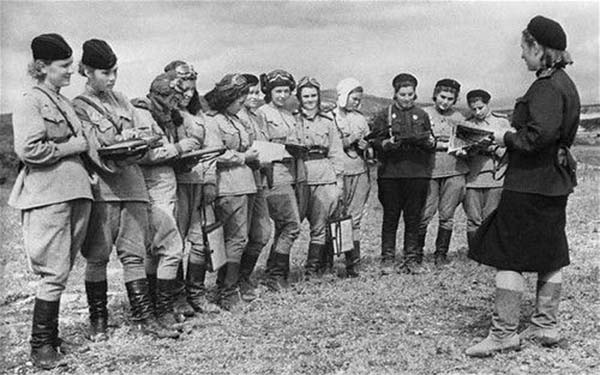 Nightwitches – Female Russian bombers who bombed Germany during WW2.  They had old noisy planes and engines that used to conk out halfway through their missions.  So they had to climb out on the wings mid-flight to restart the props.  To stop the Germans from hearing them starting up the anti aircraft guns, they would climb to a certain height and coast down to German positions to drop their bombs and restart their engines in midair.  Their leader flew 200+ missions and was never captured.
*
 WWII Life Magazine Photos
Army Parade Washington DC, Memorial Day, May 1, 1942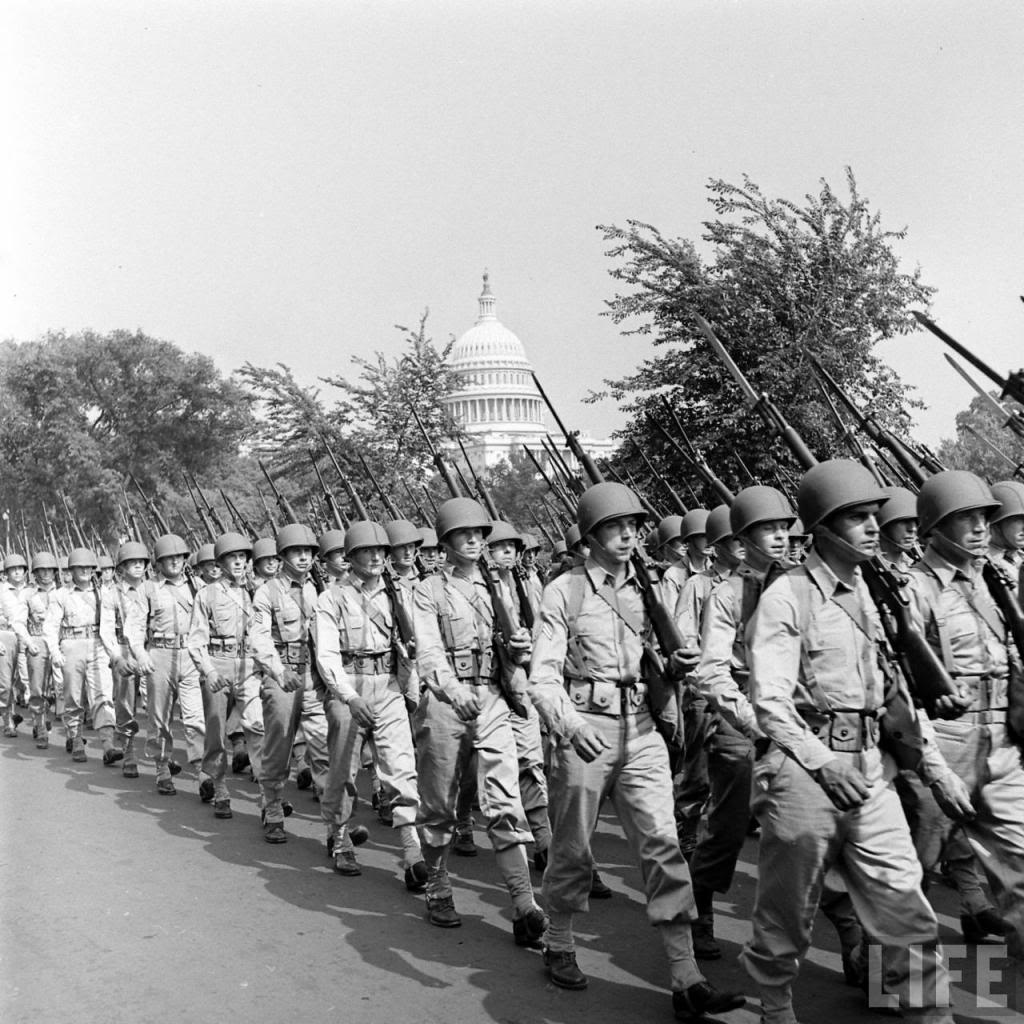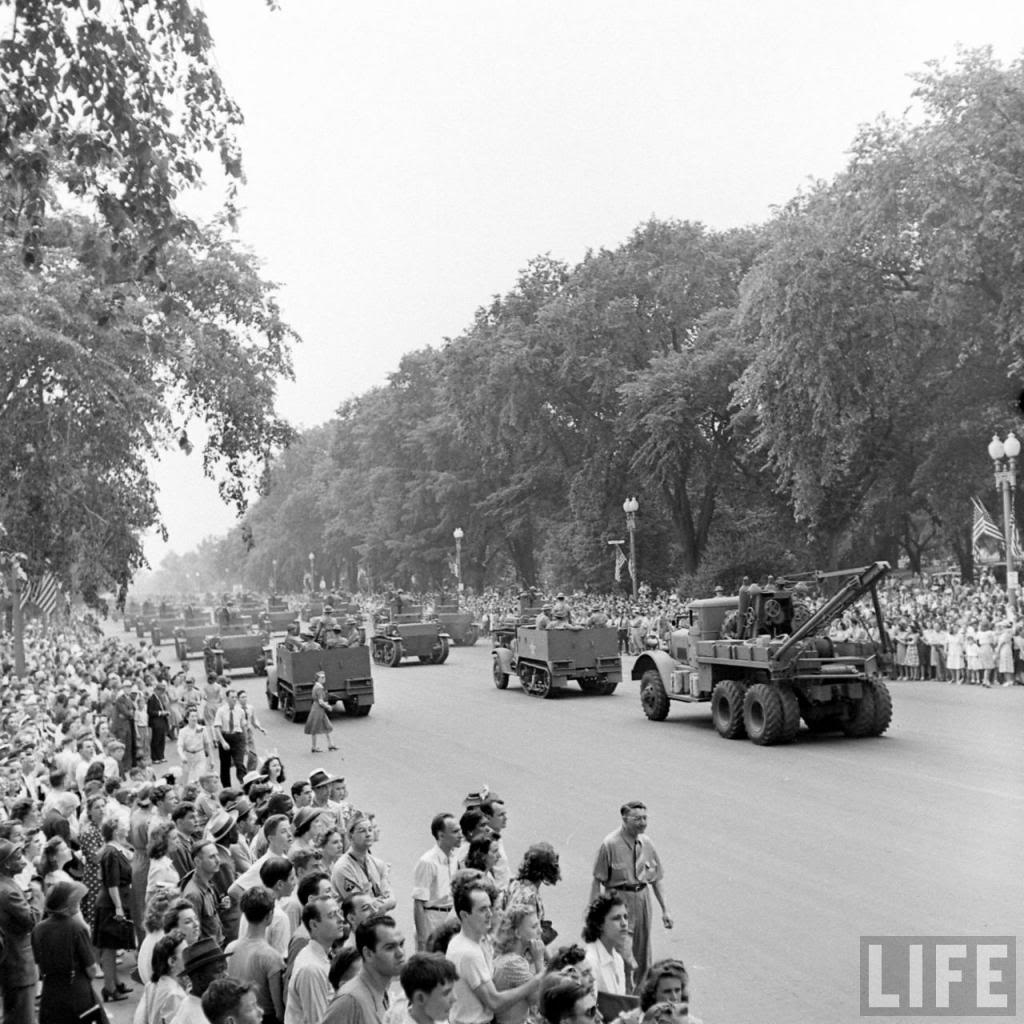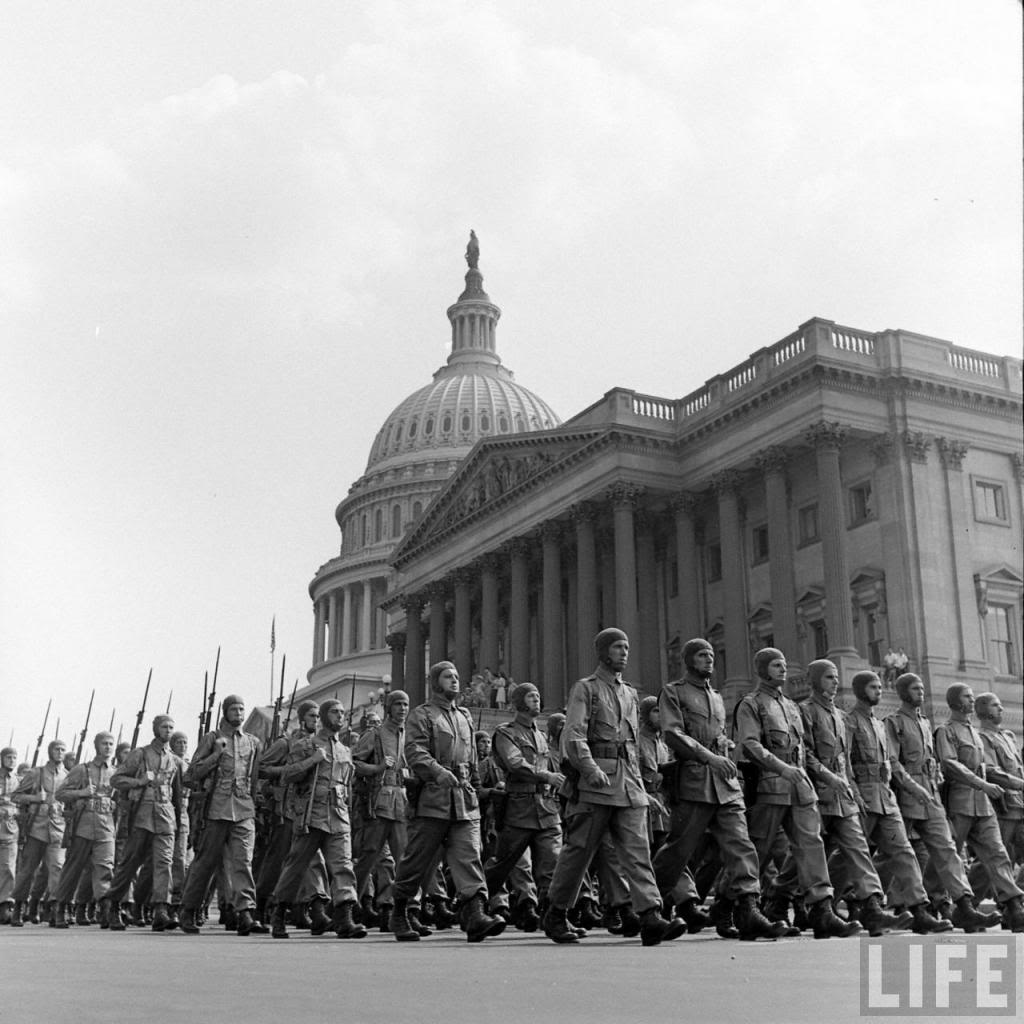 Can you identify any of these people?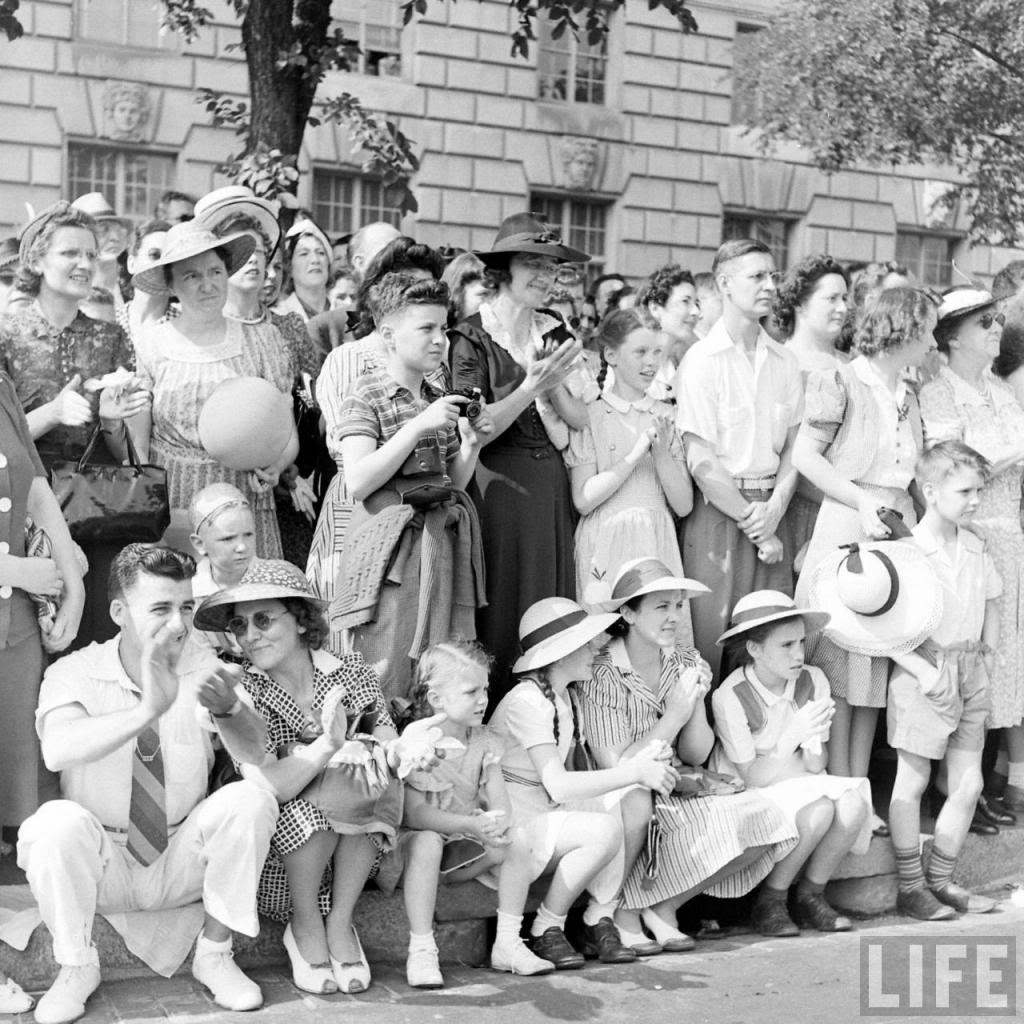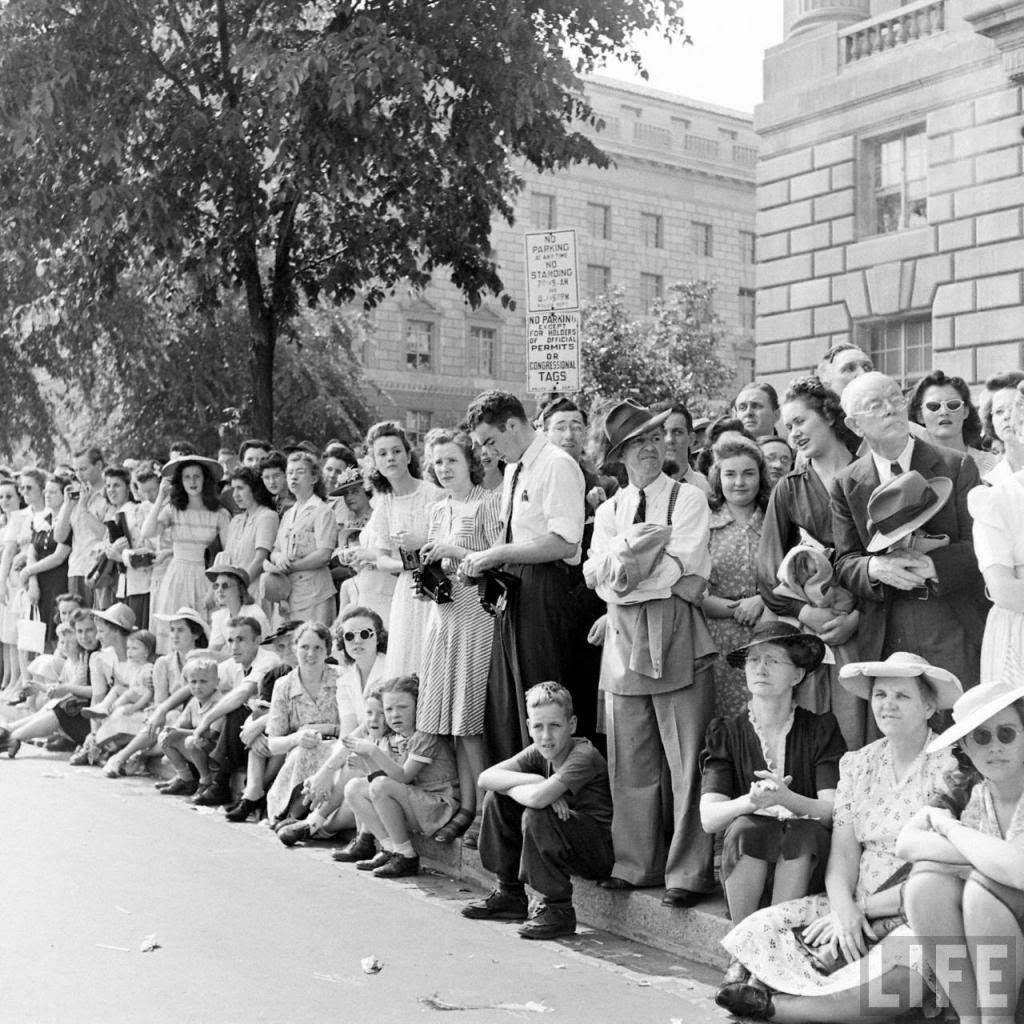 *
More Life Magazine Photos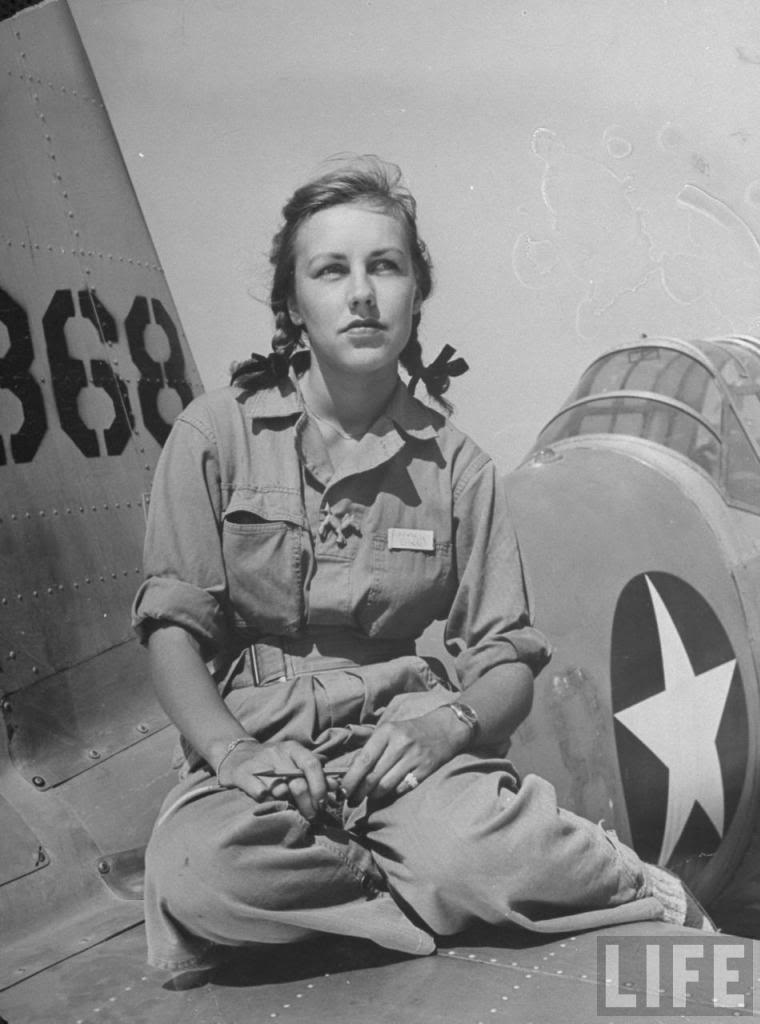 Pilot trainee in the women's flying training detachment, during the training at Avenger Field Sweetwater, TX, july 1943.