Blog
Haight  Family Mystery Ancestors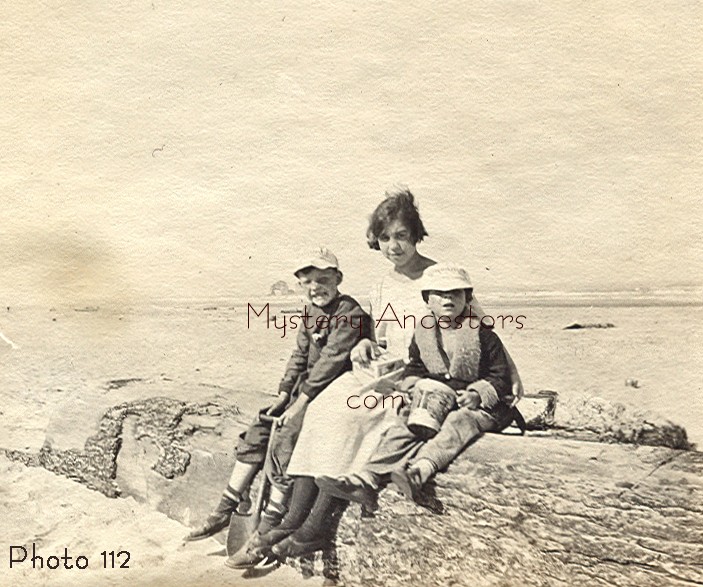 This photo was taken at Rockaway Beach, Oregon in 1922 – 1923
*
New England Photographers Mystery Photos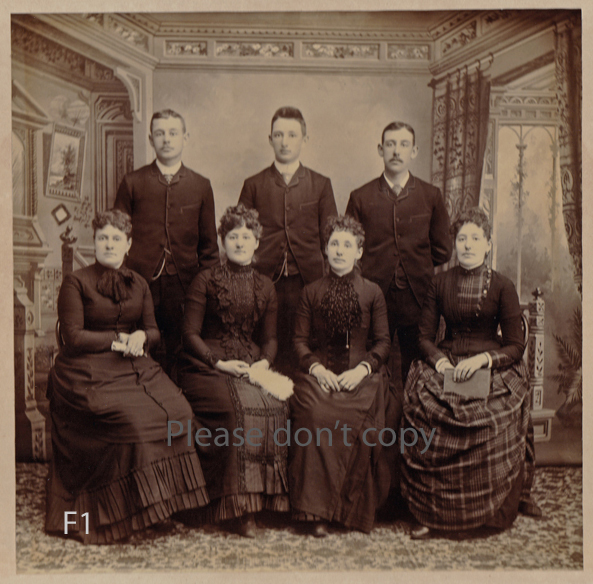 Fran is currently working on a large group of CDV type photos from primarily New England photographers.  This photo was taken by Holloway Photographers in Newport RI.  They may be young missionaries.  Other family groups being worked on are:  Root, Lyman, Hamilton and Simpson.  Fran would like to share info and pictures  with another working on these Sir Names.  You may contact her by leaving a message for her in the comments box at the bottom of the page.
*
 My Mother was a Flapper. Who was your Flapper?
Welcome Mayflower Descendants

Mayflower Passenger List
John Alden, Bartholomew Allerton, Isaac Allerton, Mary (Norris) Allerton, Mary Allerton, Remember Allerton, Elinor Billington, Francis Billington, John Billington, William Bradford, Love Brewster, Mary Brewster, William Brewster, Peter Browne, James Chilton, Mrs. James Chilton, Mary Chilton, Francis Cooke, John Cooke, Edward Doty, Francis Eaton, Samuel Eaton, Sarah Eaton, Moses Fletcher, Edward Fuller, Mrs Edward Fuller, Samuel Fuller, Samuel Fuller (son of Edward), Constance Hopkins, Elizabeth (Fisher) Hopkins, Giles Hopkins, Stephen Hopkins, Richard More, Priscilla Mullins, William Mullins, Degory Priest, Joseph Rogers, Thomas Rogers, Henry Samson, George Soule, Myles Standish, Elizabeth Tilley, John Tilley, Joan (Hurst) Tilley, Richard Warren, Peregrine White, Resolved White, Susanna White, William White, & Edward Winslow.  Nearly half died the first winter.
 *
Tintypes
Tintyping (sometimes called ferrotyping) is a method of photo production.  It's predecessor was the glass ambrotype.  Tintypes first appeared in the United States in 1865, and continued to be used until the 1920's.  Tintype photo sizes can range from one inch gems (an oval shape) to 11×14″.  To produce, a photographer would first take a photo, then mount the exposed negative onto a black-painted piece of iron (not tin).   Because of this, it will attract like a magnet.  Tintypes became popular because they were instant, inexpensive and more quickly produced.  Because each photo was individually processed, mounted, and varnished, tintypes are often in excellent condition.
Additionally, their cost and easy accessibility has been resulted in the production and availability of many more tintypes than ambrotypes.   The amount of care quality, and detailed preservation of tintypes make them an excellent reference for family history and dating.
*
Huebnere Family
Mystery Tintypes Submitted by Roy Clemet Jr.
 There are many variations of the family name of Huebnere such as; Huber, Hubner, Hubere and so on.  The name was first found in Bavaria where the name was well known.  Early settlers to the America are; Bar Huber 1711, George Oubre 1721 and Jung Hans huber 1734.  You are invited to add further information in the form of a comment at the bottom of the page.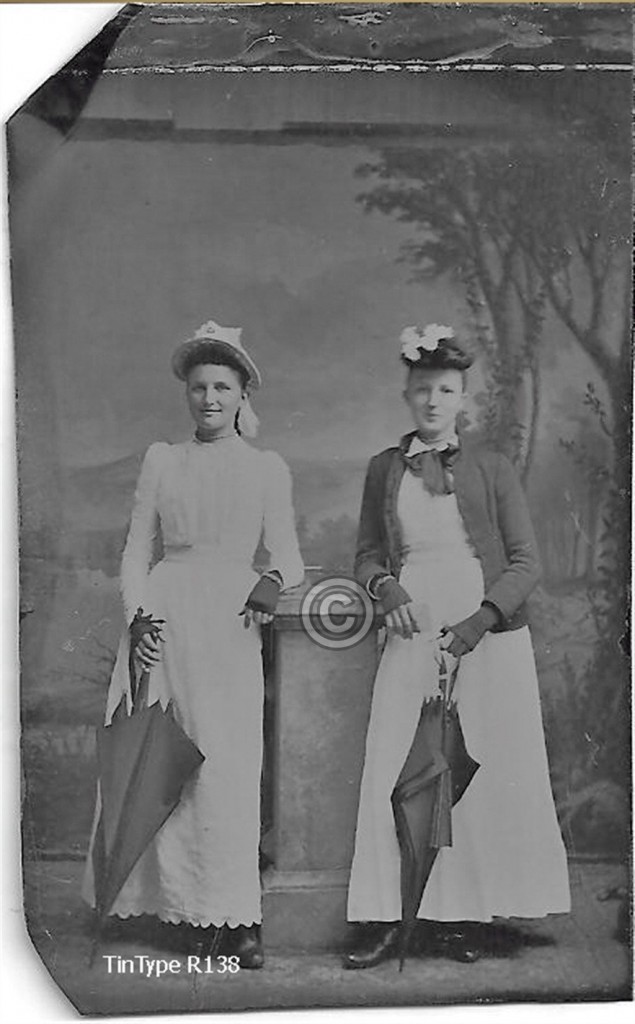 The corner cut off indicates it has been mounted in an album.   The photos are now in the possession of Roy Clement Jr.  All of his photos are numbered with an 'R' preceding the number.
*
Huebnere Family Mystery Photos
Submitted by Roy Clemet Jr.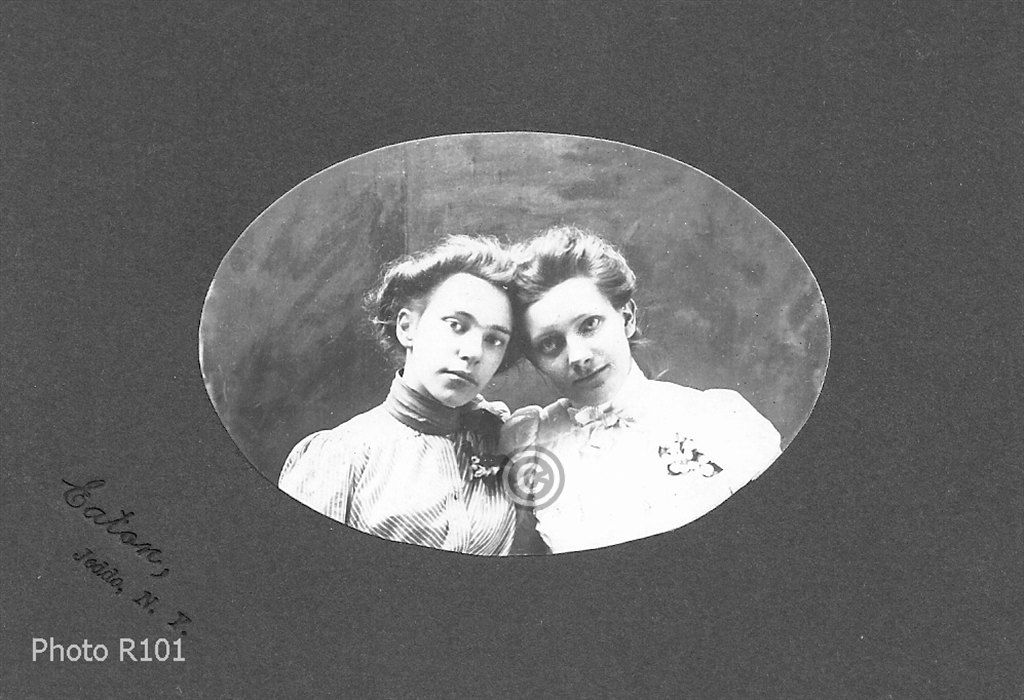 Help us solve the mystery of these lovely photos of beautiful people found in the trash in Saginaw, Michigan.  They are now in the possession of Roy Clement Jr.  His photos are marked with an 'R' preceding the photo number.
*    
 First New York Dragoons at Camp Gibbs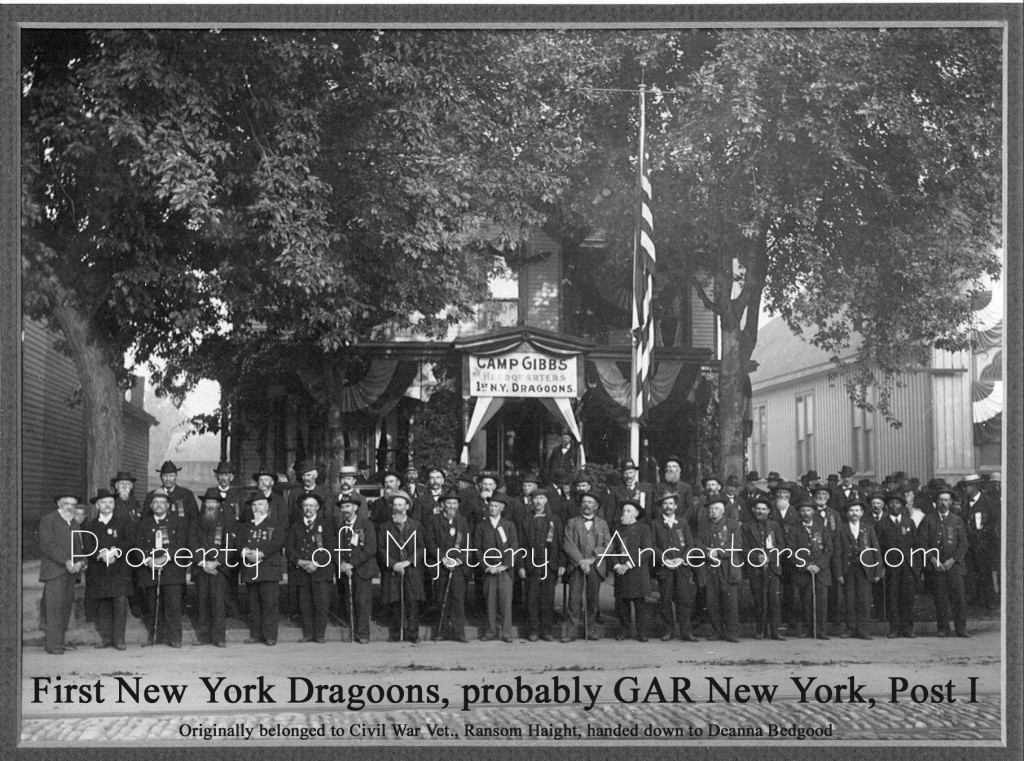 Ransom Haight is somewhere it this group of patriots.  He was a Private in Co. I, 19th New York Cavalry.  He was wounded at Trevillian Station.  He is on page 116 of the book,'Civil War History and Roster of the First New York Dragoons'.  Please help me find Ransom Haight in this picture.  Some of the other names include:   Gibbs, Day, Hardy, Gage, Jennings, Norton, Hoffman, Lorish, Knox, Barrager, Lemen, Lawrence, Thorp, Holley, Mix, Gardner, Bradley, Clark, Draper,Root, Bishop, Jones, Granger, Holley, Humphrey, Snyder. Knapp, Fisher, Bradish, Bishop, Crocker, Barnett, Munger, Salisbury, Scott, Winegar, Hoffman.  All these people have with pictures included.  Some  other names are:  Swift, Phelps, Hills, Havens, Bowen, Goldthwait, Weller, Batterson.  Can you pick them out?
 *
   *
Your Comments are Wanted.   Your ideas on the possible date or location of the photo are most welcome.  Anything at all could help identify an ancestor. Please scan down to the very bottom of the page.   Each picture has a photo number to let the reader know which picture you are referring to.  So please use the number in your comment.
You will not be bugged with emails, nor do we share or sell your email address. 
Your email address will not be published.