About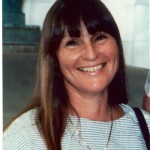 Mystery Ancestors came into being in an effort to identify a collection of my old family photos and tin types.  Surfers are welcome to view the wonderfully old pictures. 
For a small one-time fee, and a minimum number of Mystery Photos you may have your own blog section.
Watermark Advertising Opportunity:  Premium Members may advertise genealogy, military and history websites for a nominal monthly fee.  Contact me using the 'comment box' at the bottom of the page and I will send you a private email.
Disclaimer – boring but, necessary
The views expressed in the posts and comments of this photo blog do not necessarily reflect Mystery Ancestors' views or opinions.  All the Free Members are encouraged to leave coments and Premium Members to submit photos and comments.  While all the points of view are welcome, only comments that are courteous and on-topic will be posted.  All photos must be unientified photos or unidentified tin types of old family ancestors, historical military photos , and structures of historical interest needing identification.
All comments will be reviewed within the strict guidlines so stated.  Although this site is a 'G' rated site, membership of people under the age of 19 will not be permitted and will be deleted.  No refunds.  Spam and comments endorsing commercial products or service will not be posted.   If there is a question concerning a watermark advertisement, it is your responsibility to inquire as to the approprateness in advance of payment.  There will be no notification or refund. 
Participants on this photo blog are fully responsible for everything that they submit in their comments, photos.  Be aware, all posted comments are in the public domain.  The comments and photos may be picked up by search engines.  It is your responsibility to request a free default watermark offered by Mystery Ancestors.
Any email addresses, names or contact information received through this photo blog will not be shared or sold to anyone outside on Mystery Ancestors unless required by law enforecment investigation.
This photo blog contains external links to other sites.  Mystery Ancestors does not control or guarantee the accuracy, relevance, timeliness or completeness of information off the Mystery Ancestor website.  Links to particular items in hypertext are not intended as endorsements of any view expressed, products or services offered on outside sites, or the organizations sponsoring those sites.  Mystery Ancestor reserves the right to delete any and all posts in part or complete at our sole discretion.
There may be occasional changes or additions to this disclaimer.  it is the members responsibility to periodically check back and review for changes.