Archive for March 2011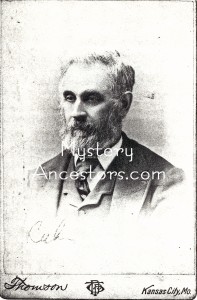 Photo 203
The writing on the lower left looks like it might be the names Lake or Loukes, both of which are included in the Bedgood Family sir names.  Can anyone verify who this person might be?
Other Bedgood family sir names include Bell, Beal, Benson, Dugan, Dudley, Dugan, Fowler, Gardner, Giles, Griffin, Hamill, Inman, Jones, Mann, Noble, Schmidt, Trams, and Wright
19 Mar 2011
FIRST NEW YORK DRAGOONS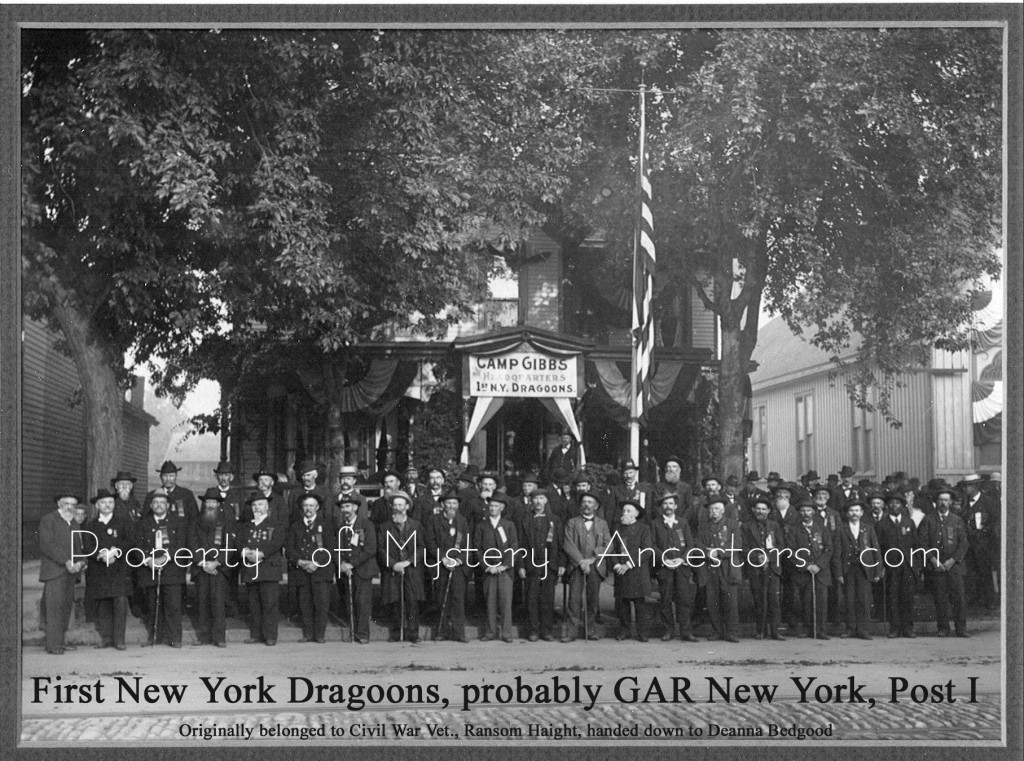 This photo was the property of my great grandfather,  Ransom Haight before it came to me.   He was in the First New York Dragoons Co. I. during the Civil War.   This picture is now the first of many in the book, 'Civil War History and Roster of the First New York Dragoons' by Deanna Bedgood.  Hopefully some or dare I say all of these soldiers will be identified. 
18 Mar 2011
My name is Deanna.  This is my website.  I could really use some help in identifying the following pictures.  They were in the home of my grand parents, James Ransom Haight b.11 May 1874 and Maude Ines Haight b. 12 June 1878.
Rockaway Beach, Oregon in 1922-1923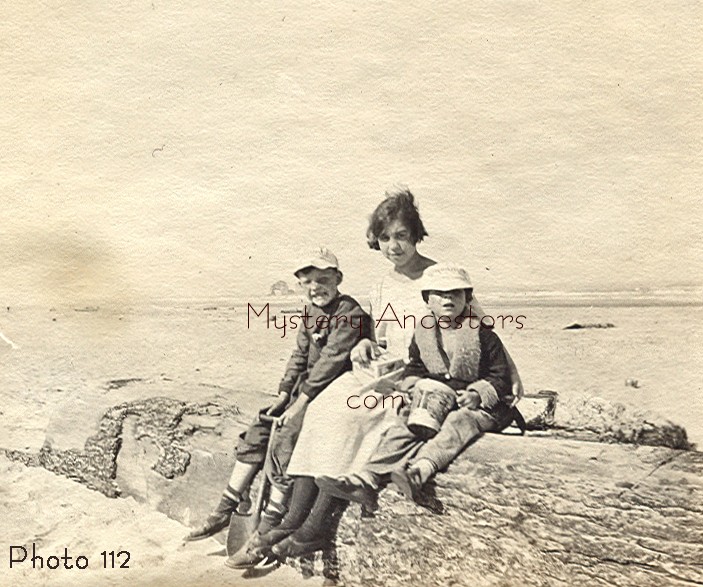 This photo was taken at Rockaway Beach, Oregon in 1922 – 1923.   These people  look totally different from the other Haights in the album.  I do believe they are part of the family.  Other family sir names are Beeman, Crane, Carpenter, Fowler and Snow.  North Eastern American Indian is mixed in with some if not all of these people as some of them are Mayflower Descendants.
18 Mar 2011